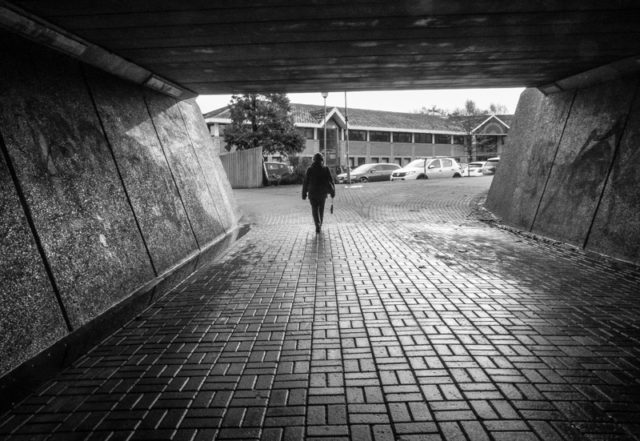 Today H&N were off on the road back home.
We saw them off in the morning and then we drove in the opposite direction, out to Stirling to take our minds off their departure. The rain started almost as soon as we left the house and got gradually worse.
All I wanted in Stirling was a new Sudoku calendar and I got one half price in Waterstones. It was round about then my phone chirped and I found a list of WhatsApp messages between H&N and Neil 'D's family. It was a brilliant idea to set that up Hazy. Set our mind at rest knowing where you were at any time and also knowing that the weather hadn't been as bad as we had feared.
We didn't linger long in Stirling. Went for a bite to eat and a coffee in Nero and came home via Waitrose, of course and that's where I got the PoD. Scamp was the model. The rain had come and gone all afternoon, never completely leaving but getting quite heavy at times. Thankfully the winds were not as bad as those down south.
One look at today's photos convinced me that colour was not an option and I simply cropped the best one and did a fairly simple levels adjustment and then converted to mono. I read a comment on Flickr last night by one of my contacts, Seaton Carew (Not his real name). He said :
"you only look at a colour picture, you read a black&white image"
I think that's true
Tonight's dinner was Potatoes, Cabbage and Bacon. An old favourite.
Hopefully we'll go out again tomorrow. Hopefully it won't rain all day. Hopefully H&N will continue their journey in better weather. You've always got to be hopeful. The Sudoku was hard!