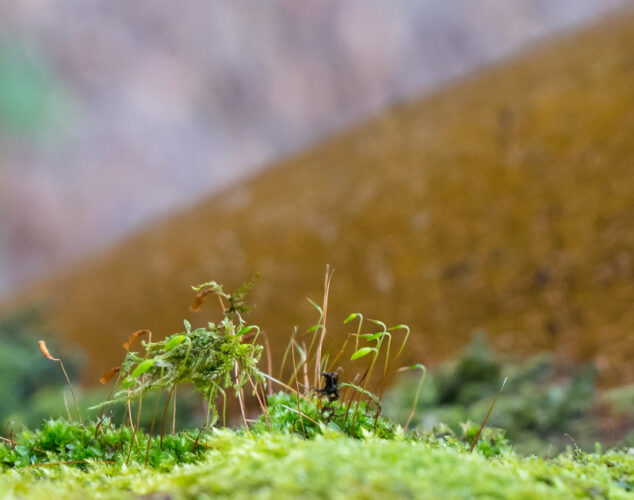 It was actually dry when we woke today.
We've had so much rain recently, it was quite a surprise to look out of a window without raindrops on it. Even when Scamp announced she was going to walk down to the shops to get tonight's dinner, it was still dry. I wasn't going. I was staying to work on tonight's sketch which involved people, or at least a person and I really need the practise in people drawing. When she returned, she reported that there was a bit of rain in the wind, but nothing like the last few days.
After lunch I went for a walk round St Mo's. 'Round the Policies' as Colin would say. Just checking out the usual photo spots to see if there was anything worthwhile. I did see a crocodile, actually a log lying low in the water with two branch stubs that looked like eyes. Well, it looked like that to me. I thought it might make PoD, but a bit of chimping dispelled that thought. No, PoD went to some green blobs. Fruiting bodies of moss. I can't remember when I first saw the 'Green Blobs', but it was many years ago and they were growing on a low tree branch. They are the most remarkable things and only really visible when you look carefully and it helps to be looking through a macro lens. With a potential PoD and a crocodile, it was time to head home.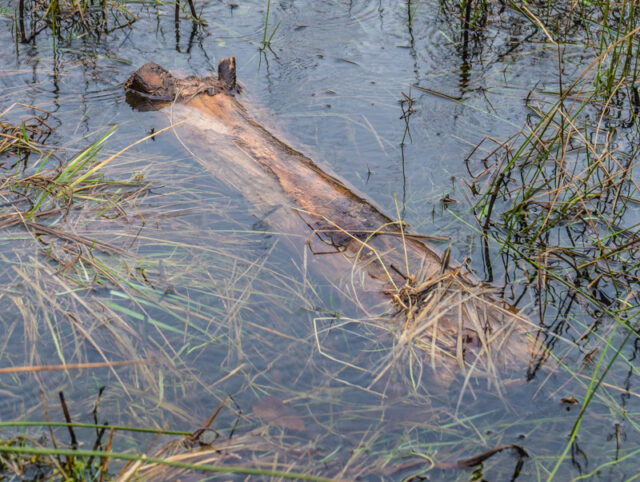 Dinner tonight turned out to be, not the chicken that Scamp had lugged up from the shops, but a veg curry made from a Spice Tailor kit. It tasted brilliant, really superb. Scamp made it, that's why.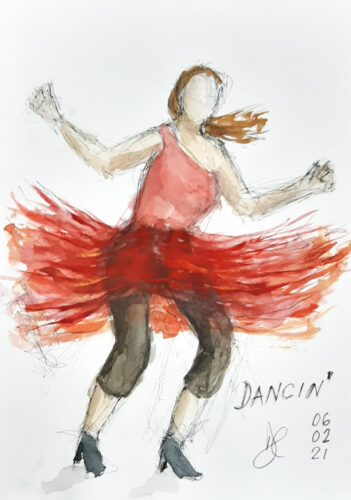 With that done and the PoD sorted, I started making more detailed preparatory drawings for "Dance". Finally got one I liked and laid on a few washes. It started to come together and that's what went on display around the world on Facebook tonight. I know it's not perfect, but it gives the feeling of movement, I think. That's what I was aiming for.
Well, it stayed dry almost all day today but it's to be much colder tomorrow if the weather fairies are to be believed. We'll wait and wonder.