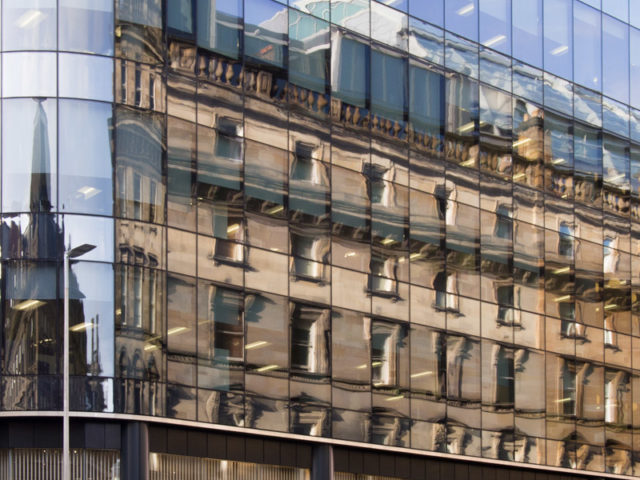 Ah, today was better. Even got praise from Michael and that's praise indeed!
Scamp was up and out early for a checkup and I started to tidy up the painting room. Only those with very good eyesight would have noticed the subtle differences, but I knew they were there.
When Scamp returned we had a quick lunch and then drove in to Glasgow for Ballroom and Jive. Michael seemed to think we were doing well and remembering all his little pointers, like closing your feet after every move in ballroom and Quickstep. Scamp and I did an almost perfect Jive routine with nobody watching, then when the two teachers were watching, my technique went haywire. It was a typical case of brain fade. Spin four went wrong and I just couldn't do anything right for the remainder of the track. After that little blip, things got a lot better and I got praise for "almost getting it right". That's great praise from the pedant's pedant.
Walked out of Blackfriars on a high and went for a coffee in Nero, stopping on the way to admire and photograph the distorted reflection of Ingram Street on that beautiful glass building. It became today's PoD.
Pasta for dinner and then out to the 7.30 improvers Salsa class, only to find that it too is closing because of lack of numbers. What is going wrong with AdS. I have my suspicions, and I've said so to Scamp. She disagrees, but we will see what transpires in March when two classes now will close. We didn't stay for the 8.30 class. That would mean we don't get home until after 10pm. I've got stuff to do then and besides, there are too many 'clowns' in the 8.30 class.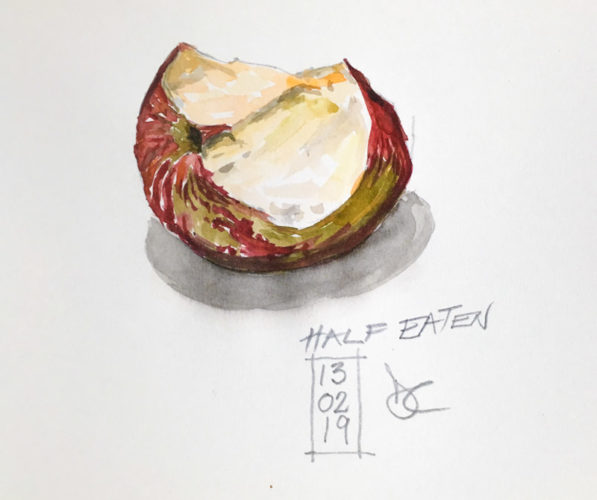 Came home and finished off a painting I'd started in the afternoon. I tried three paintings of the two apples, but none of them were any good. Eventually started eating one of them (the apples, not the paintings) and decided it made a much more interesting subject, and the rest is history.
That was about it for today. It looks like Wednesday salsa will be with the Improvers at 6.30. Not sure what else will fill our time. I think it may be Bachata. Not my favourite dance, but better than nothing and I know Scamp likes it.
Tomorrow Scamp has coffee booked with Isobel in the morning, but we may go to Mugdock for a walk in the afternoon. Ages since we've been there.