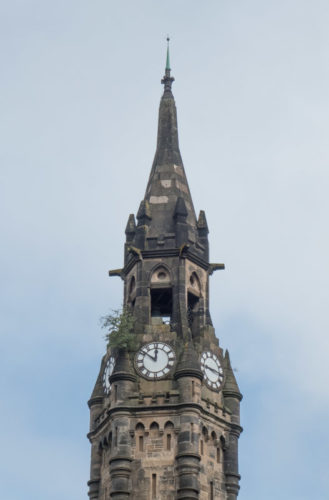 Not such an early appointment today.
Drove Shona in to Glasgow to 'The Royal' for her pre-op. Just a gentle drive to a 1pm appointment. However, when I was leaving the car park I managed to scrape the bottom of the rear passenger door on a really low metal boundary fence/pipe. If the car hadn't had such good ground clearance, it would have been much worse. As it is, it's just another dink to add to the Juke's tally. So far it's been:
July – Scrape along passenger's side front wing when some eejit tried to scrape past me in Tesco car park. Fairly easily removed with Brasso (T Cut) and a scratch repair kit)
August – Dent from an over exuberant and spatially unaware Audi driver ( Dash cam caught the incident and was handed to police to deal with)
September – Today's prang. May need expert assistance to get it sorted properly. My own stupid fault.
They say bad luck comes in threes. Let's hope that's me paid up to date.
While I was in Glasgow and before the bump, I got today's PoD which is the clock tower of the Blind Asylum in Castle Street. Actually, the Blind Asylum is now a multi storey car park with only the clock tower to show where it stood. Each clock on the hexagonal tower is at a different time. I don't think there is any significance to that. They just stopped at different times and as the tower has now fallen into disrepair, nobody started them again.
We went in early to salsa tonight to lend our experience to a beginners class. However, there were only about nine beginners, nine people, not nine couples, so we just went through to another room and practised our ballroom dances instead.
Our own advanced class were doing Tornado as not many of them had done it before. We had and it's one of Scamp's favourite moves, so we WERE helpers for that class.
Tomorrow? Scamp's out to lunch and I think I'm phoning around for a plumber to fix our drippy tap.
Oh yes, and Shona passed her pre-op without any problem so the actual op may be happening sooner rather than later.