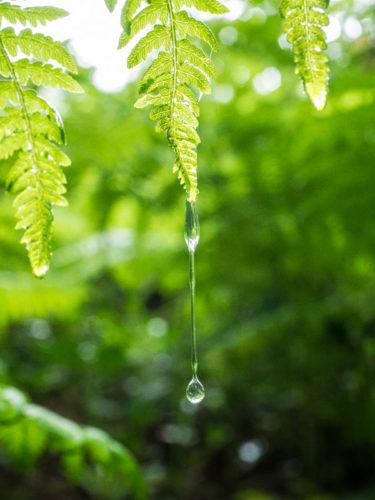 Today the forecast wasn't too clear, so we went for a shorter walk, closer to home, then yet another for the hardy.
Before we left, Jaime showed us his amazing darts prowess.  He'd managed to get two darts in the outer ring of the bull and the final one in  the bull itself.  Quite astounding from a man who couldn't get all three darts in the board yesterday!  Some would doubt him and say he'd set it up, but who could be so mean hearted?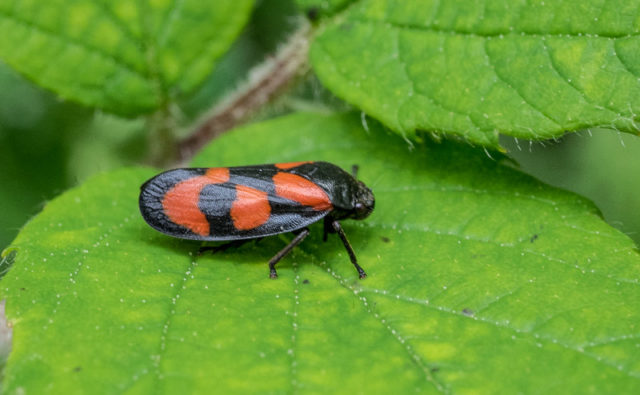 JIC and Sim were the nominated drivers and they took all seven of us, eight if you include Vixen a couple of miles along the road to a forest walk along the river. It was a pleasant enough walk without any hills, but with some boggy bits. Vixen seemed to enjoy the opportunity to demonstrate her swimming skills in the river, although the water was fairly rushing down and quite brown. I got a second chance at photographing the red and black insect we'd seen earlier in the week. It turned out to be a froghopper (Cercopis vulnerata). We also came across a little lizard which Scamp got some good photos of and so did I. PoD went to the long lazy drip sliding off a fern frond. I'm thinking it might have been a slug or snail trail that had attracted the rain water. Looked quite remarkable anyway.
Back home for lunch and then JIC, Sim, Sophie and us were off again. This time to investigate the old railway line halfway down the road from the house. It's a steep decline to the bridge over the railway and I wasn't looking forward to the climb back up! We walked part of the way along, but as we were cooking tonight, we decided not to go the full stretch of the path and came back early. I was right. The climb back up the road to the house was hard work, but we made it without stopping.
Dinner tonight was Fish and Egg Curry. An unlikely combination that actually works very well.