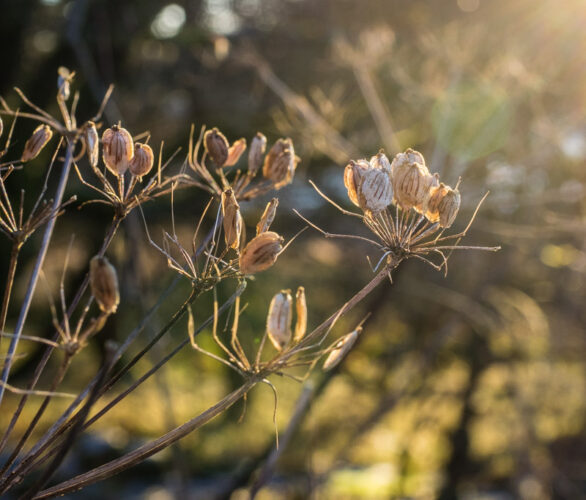 … and a new one just begun.
It started cold and dry. Not a bad first morning for 2021. It shows promise.
Scamp was feeling the after effects of yesterday's nascent cold. A couple of paracetamol had helped her get a good night's sleep, but morning came too soon. For me, morning also came too soon, but my medication had been liquid and with Famous Grouse on the bottle. Self inflicted injury I call it.
The only solution was to get up and make breakfast for both of us. A look outside while opening the blinds downstairs confirmed my suspicions that nobody was intending going anywhere this morning. I think it was a case of "If I don't need to, then I'm not going to." Can't say I blame them, that's been my maxim for the past six years.
After breakfast and a shower, I think we both felt better. Time to face the day … after a cup of coffee, of course. I had a fair bit of computer work to do today. Every first of the month means changes need to be made to the photo catalog and storage. Every first of the year means a lot of backing up, a completely new catalog and storage. Everything has to be done in order or chaos will reign. Today everything seemed to work. Still does seem to have worked which makes me suspicious.
To keep my mind off the rest of the computer stuff I started my 2021 sudoku calendar. Just the same model as last year's, the Times Sudoku, I was just getting stuck when I was reminded that I promised to make a loaf. That took my mind off numbers for a while. In preparation for making the first of JIC's breads, I hand kneaded the dough for my half white, half brown bread. The kneading helped me tick off one of my '8 active hours'. With the dough doing its first prove, I tackled Friday's sudoku, because, today was Friday. Like I said before, it's hard to keep track of the days at this time of year.
After a lunch of scrambled egg and smoked trout which was an eye opener, maybe even more delicious than smoked salmon, I considered going out for a walk, but a foray into the wilds of the front garden didn't encourage me. However, eventually I did coax myself into getting boots on and going out. I even wore my Yaktrax™ which I bought for about a tenner some years ago and are now costing about twice that. Basically a stretchy rubber overshoe that is covered with metal coils on the bottom. I'm so glad Scamp convinced me to wear them. I could walk where others feared to tread. The best bit was the lovely crunch they made biting into the ice. People just started at me walking on the ice paths while they tippy toed around looking for purchase. Got a PoD which turned out to be my favourite plant of all year. The Cow Parsley. Flowers in the summer enticing in the insects. Seedheads in the autumn and winter to feed the birds. Such graphical shapes the seedheads make. A photogs delight. I was using my old Oly E-M1 for a change. A near miss for the PoD was a shot of broken part-melted and refrozen ice on St Mo's pond. Nearly but not quite. That one was taken with the old Teazer (TZ70) great camera. Battered and bruised but still working.
Back home baked the bread and threw a hissy fit when it stuck to the cake tin I was baking it in. Finally got it out and it tasted great. I won't make that mistake again. Dinner for me was sirloin steak done in the new pan. Scamp had oven cooked trout done in tinfoil, not smoked this time. Pudding was a surprise she'd concocted while I was out and it was a mixture of flavours which I had to deconstruct in my head. Nearly got it right too!
Well, that was the first day of the year done. Photos are posted, changes are made to catalogs and photo storage. Bread was baked and it worked. Little bits of code rewritten to take account of the changes from leap year to 'normal' year. All pigs fed and ready to fly!
Tomorrow if the weather is good, we're hoping to go for a walk wearing Yaktrax™ to astound the baffled.