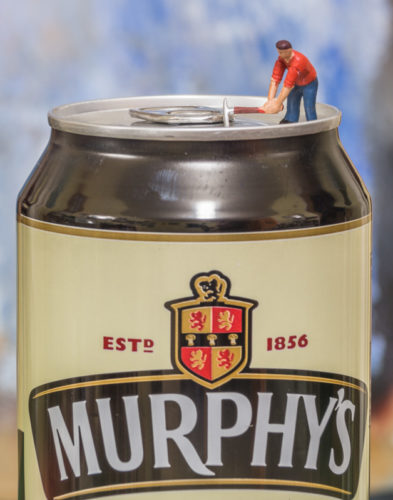 When we got home last night Scamp discovered that she'd left her boots in the STUC building.  One frantic Facebook message later ensured that the boots had been found and stored ready for pickup today.  That was my task for the morning.
The drive in to the STUC in the West End of Glasgow was a delight this morning.  Very light traffic and even got parked just outside the building.  Boots collected, I made tracks for home because it was a dreary, dull, dreich day – that was a four word alliteration in case you hadn't noticed.
Firefox has been avoiding loading Flickr recently, ever since version 50.0.2 installed itself automatically.  This is the first time I've had a problem with Firefox, but I've had loads of problems with Flickr, so initially I blamed the website not the browser.  However after a bit of research today I discovered the problems with v50.0.2 are widespread and not just with the Mac version, but with PCs too.  Not everybody is affected and even my problem is not always repeatable.  For instance, today it started off with baulking at loading Flickr around 4pm, but tonight after no changes to the installation, it's loading fine.  It's not bandwidth, because first thing this morning loading was fine.  It's a conundrum.  In the past few days I've tried deleting the caches, switching off all the extensions, rebooting the Mac.  Nothing seems to give long-term success.  What I have done now is switch off 'auto update'.  That way I have a baseline to start from.  Maybe Mozilla will fix the problem, but maybe pigs will fly too.
Today's photo is a start at a still life from tiny wee 00 size  (1:75 scale) figures.  I know it looks fairly simple, but this took me over an hour to set up and photograph.
Tomorrow I've got a meeting timetabled with Fred and Val.  The Scottish education system has been highlighted as the worst in Europe and the Scottish Government have tasked us with fixing it.  We can probably do that over a cup of coffee and also find time to discuss Celtic's exit from the European Cup and the new Stones album.