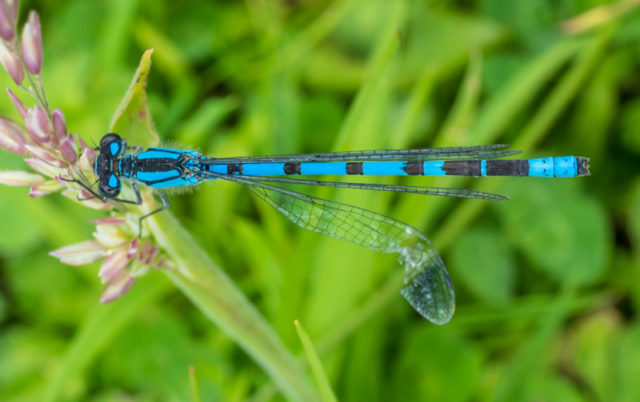 Round a different pond today
The day started with a run in to Glasgow to get some cloth, or should I say 'Fabric' to make a mock-up, or should that be a prototype of the waistcoat whose pattern I carefully cut out on Friday. We decided that it would be foolish to charge in and use the expensive fabric I bought over a year ago. Much more sensible to make the mock-up (I never could decide whether it was a mock-up or a prototype. There is a subtle difference between the two in design terminology) using less expensive materials. JL was the place to go, because the air felt heavy and the weather fairies had pronounced today as a day of torrential rain, so we didn't want to go wandering around looking for Remnant Kings or Mandors only to find they were closed on a Sunday and the rain was just starting. It didn't start, as it turned out, but best to be safe rather than sorry.
Back home with the material and after lunch the sky had lightened considerably, so I suggested we go for a walk round Broadwood. It's a long time since we'd been there and I know Scamp isn't all that keen on St Mo's. Anyway, it's boring just walking round the paths at St Mo's and I'm not allowed to go anywhere near the long grass for fear of the little ticks that so love my sweet blood. Broadwood it was then. We walked steadily round the pond, a much bigger pond than St Mo's, but not nearly as interesting. However, when we stopped for a seat about three quarters the way round, a little Common Blue damselfly settled right in front of us and asked for its photo to be taken. This I promptly did, and that's what you see here. The PoD was taken.
With a shot in the bag, we walked home where I had a beer and Scamp had a Pimms before dinner. Dinner for me was a Leg Steak from a Hogget (Older than a lamb, but younger than a sheep) and for Scamp it was 'Rats'. Another beer washed the dinner down. It's thirsty work this walking.
Watched a fairly boring F1 GP from France tonight. For once I was thankful it was just the highlights. I'd have hated to waste an afternoon watching the full race.
Later tonight, or earlier tomorrow morning we are due some very heavy rain with the possibility of thunder thrown in to the mix. Hopefully I'll be sleeping. I'm off to practise that sleeping now. G'night.