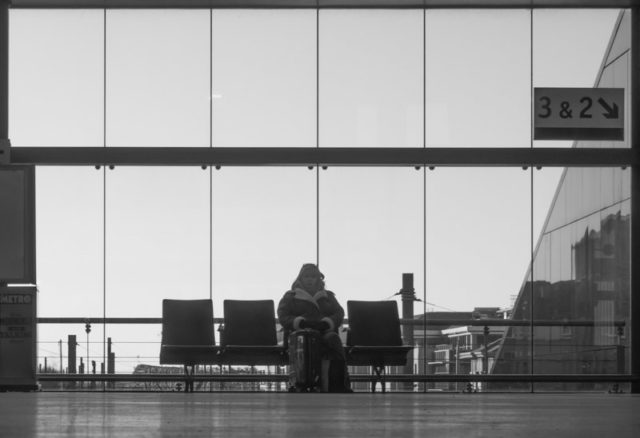 Today we went to Embra. About a couple of thousand rugby supporters went too. I think they were all on our train.
We'd been promising ourselves that we'd go to Embra since well before Christmas, but with the combination of health problems and rodent problems, not to mention the train problems, we didn't get. Today we did. The seven coach 'leccy train was mobbed, but we did get a seat and of course we got off with all the rugby supporters going to see Scotland get humped by Italy. I hope they weren't too disappointed when our team won! It was cold enough to freeze the snotters dripping from my nose as we walked up to our usual Nero. How cold must it be when you're wearing a kilt and sitting in Murrayfield for a couple of hours? I suppose most of them had some form of alcoholic central heating so wouldn't feel the cold too much.
We walked through the farmer's market and I got a bit of shoulder mutton for tomorrow's dinner. It should be cooked like steak apparently. Hopefully I'll be singing its praises tomorrow. After that we walked along Rose Street, had a coffee in Waterstones in Princes Street and then just missed the train home, so had to sit for half an hour in Haymarket. That's where today's PoD came from. The poor woman must have wondered what the bloke across the concourse was doing, and why is he laying his camera on the floor? Much quieter train home while the tartan clad hordes roared their team on to victory.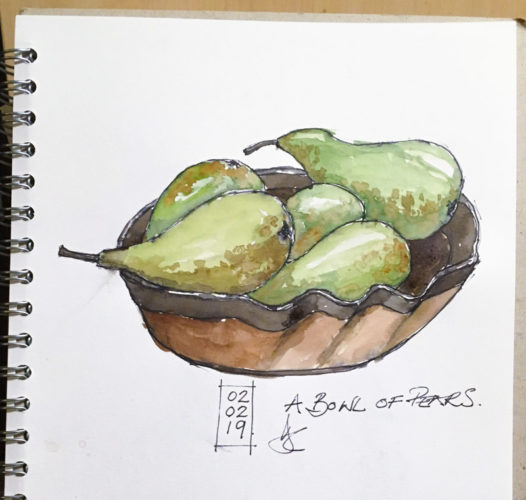 Today's 28 Drawings Later sketch was a bowl of pears and I'm pretty happy with it. I just wish Facebook would get it into its tiny head that I'm not selling it!!!
For tomorrow there are no plans. We'll just see what the day brings.