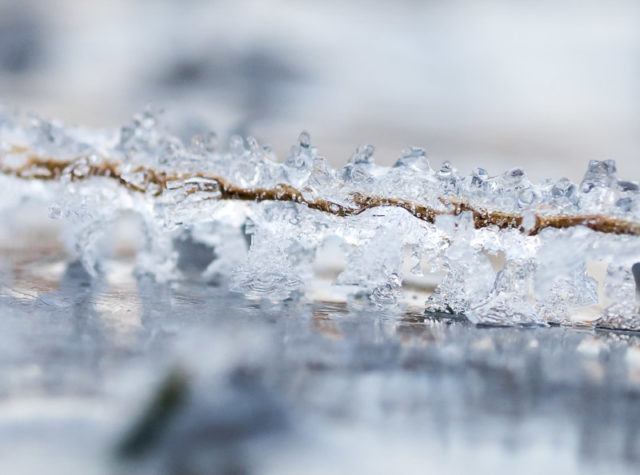 Traditional welcome to the first day of the month. Today it wasn't just the rabbits that were white. Everything was.
It all started out so nicely with frost on the cars and therefore no great incentive to go out, so we just read for a while and then had a coffee. After that we simply had to drag ourselves out to buy Tesco.
After lunch I decided to try my luck in the bogs again and this time I found the dry path and still got some photos! Impressed with the ability of the ice to hold the weight of the Oly 10, if not me! Also impressed with the Oly app on the iPhone that allows me to control the camera through a private WiFi connection. That's how you get these low down shots like today's PoD.
It was when I was walking back that the snow came on and it didn't go off for about four hours. Now we don't just have frost, we have snow too. Maybe the snow has done its work because the temperature is no 0.7ºc. Positive 0.7ºc!
That's about it for today. I'm off now to get a sketch done for 28 Drawings Later on Facebook. If I have time I'll even add it to the blog.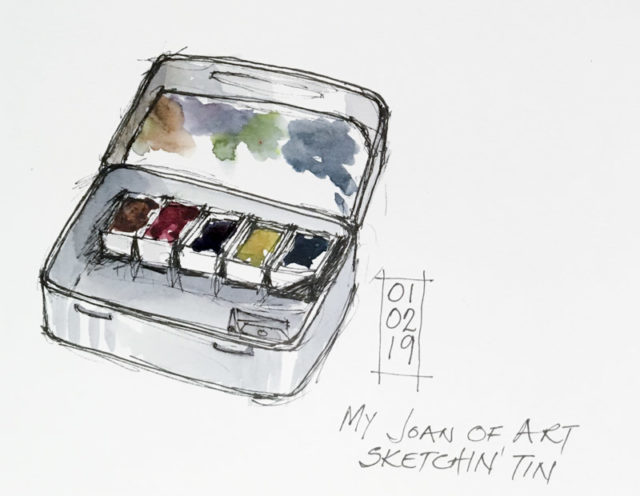 As Promised!
Tomorrow it all depends on the weather. I looks like the sky will be clear, but we'll see!