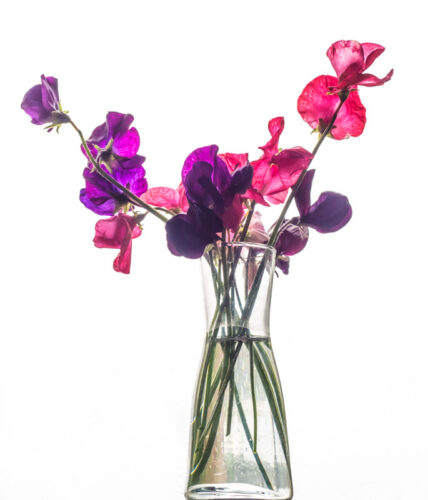 People will talk!
Nobody else was available today. No reply from Colin (although I did get a very apologetic phone call from him in the evening). Fred couldn't make it because he had a prior appointment. That left the two of us to drink our cortados and eat our toasted teacakes while discussing every sort of technology that came to mind. Maybe we don't get out much, but look at how we enjoy life when we do! Finally parted company after an hour and a half of tech talk. You'd have hated it JIC. Hazy, maybe not so much. He did drop into conversation that he'd picked up a new 10" iPad with an Apple Pencil for himself recently! He was fairly dismissive about the pencil. Not impressed, but it takes a lot to impress Val.
When we did go our separate ways, he left to go for a wander round Tesco and I went to get lunch which was a steak bake and a chicken bake from Greggs. I hate to say that my steak bake, while not containing any recognisable steak, did taste good. Not healthy, just good.
Back out of the Antonine Centre I realised that I should have offered Val a run home. The weather was 'liquid'. It was like walking into a cold shower. Freezing cold rain battering at you on a 40mph wind. Bracing! Well, that's one word for it, I can think of another, but I'll leave that to your imagination.
Back home and after lunch, we both just sat watching the rain falling and the trees swaying in the wind. It was a wild day. There was no point in trying to go for a walk. Today was a day for indoor photography. Todays subject was a wee vase of Scamp's sweet peas. A fair bit of post processing was required to pull a decent image out of the dark photo the camera and I took. I quite liked the result.
Watched another part of the Line Of Duty box set on iPlayer. Series 2 Episode 2. I think we've now found out where we started watching it the first time, but we need to see another episode, just to be sure. It really is intense and addictive viewing. On a similar tack; Hazy, tell Neil D I'm enjoying the book he recommended.
Tomorrow we have no plans. Yesterday was an early rise for Scamp. Today an early rise for me. Tomorrow we're hoping for a lazier start to the day.