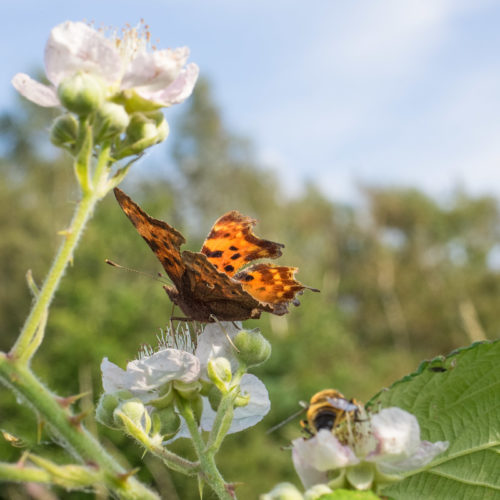 Hamilton for a curry, nowhere to park in Strathaven, but beasties at Drumgrew. That's the synopsis, here's the detail.
Drove to Hamilton to have a curry in Bombay Cottage. Now if my brother hadn't mentioned going there about a year ago, I'd wouldn't have remembered this was my favourite eating place in South Lanarkshire. Thankfully he did and we've been going regularly since. Chicken Tikka for me today to replace my usual Chicken Rogan Josh. Not as good as the CRJ, but the curry sauce was far more tasty than anything I've had elsewhere.
We'd nowhere to go after that, so I suggested we should drive up to Strathaven to see if any of the balloons were flying. Bad move. Nowhere to park in the town and it looked as if most of the folk were parking in a farmer's field about two miles from the park where the balloons were supposed to be. We didn't stop. I'd seen the balloons before and it's impressive, but not worth the two mile walk along a single track road that's advertised as having passing places. The 's' in 'places' makes it sound as if there are more than one passing place. This is a case of bad advertising I think. So we drove back into Strathaven and got some petrol for the thirsty Juke and then drove home in 24º which isn't bad for the latter half of August in Scotland.
Scamp had decided to top up her tan in the garden when we got back and I was thinking I might take the Dewdrop out to see if there were any brambles worth picking. It looks like I was about a week early as there were very few in my favourite places. I got about 250g which is very poor. Hopefully today's sun and the rain that's forecast for the beginning of next week fatten up the berries I'll get some next weekend.
What I did get was some photos of a Comma butterfly, so called because of the white 'comma' shape on its underwing. I also grabbed a shot of a Common Darter dragonfly feeding on a grass flower head. So not a wasted afternoon after all. Sat for an hour in the garden afterwards with Scamp, drinking Staropramen and pretending we were in a little café in Hvar.
Tomorrow looks like it will be more of the same, hopefully. That would be nice. May go to raid a garden centre!