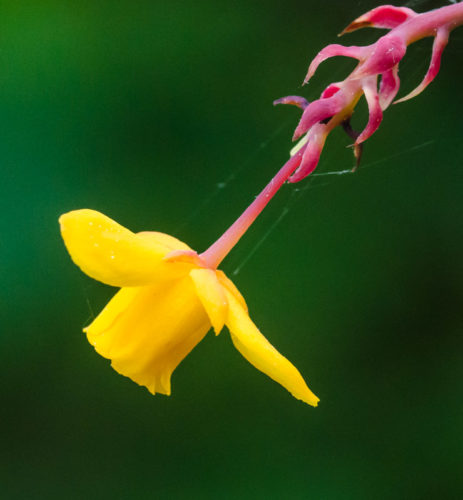 The day started badly, but improved … a bit.
Up early to go to the docs to get my blood taken. Sat for a while and finally went to check. Apparently my appointment which I'd been told was for 9.50 was actually for 8.50. Despite remonstrating with the receptionist, who I must say treated me like a retard, she was adamant that I was wrong. I was equally adamant that I was right. I eventually got another appointment for tomorrow. Came home slightly less incandescent than I left the health centre and wrote this suggestion to them:
Here's a suggestion:
When a patient makes an appointment over the phone or at reception, send them a confirmation email or text. This will avoid wasted time on both sides and will also give a degree of certainty a scribbled note on a piece of paper (at best) doesn't. My dentist has been doing it this way for years so why can't Kenilworth? After all, it's 2018, not 1918.
I don't think it will be implemented. After all, what would a 'retard' know about automatic email generation? That was the started badly part over.
Drove in to Glasgow under a blue sky and danced up a fair sweat. I thought Michael was nit picking again until I realised that he was picking up on things I was doing wrong without noticing. He took us a bit further along our waltz journey, into the tricky double natural turns. Michael tried to teach us a new line dance based on Charleston which is much more difficult than you'd think when you see it on Strictly! We didn't get much further with Jive, but we consolidated the first turns. I got as far as Spin 3, Scamp got to Spin 4. By the end I was exhausted.
Scamp bought a new pair of flip-flops (sparkly ones of course!) because she'd scraped her heel and needed a new pair of sparkly flip-flops to take her mind of the excruciating pain! I browsed some bargains in CassArt, but finally decided that I'd better places for my pennies to go.
Came home and went for a walk to St Mo's, but by the time I got there the good light had gone and it was becoming decidedly dull and overcast. He weather fairies, the rain isn't supposed to arrive until Friday! It didn't arrive, but the clouds still held sway in the heavens, so I had to make do with some pretty wee Berberis flowers. They'll do, and one of them got PoD.
Swift dinner of prawn salad which was really very nice and then Fred picked me up to go to art class where I caused a stooshie by telling the tutor that I thought the videos we'd been watching were a bit faked. It became rather heated for a while, then settled down to the usual sketching. I get a sore back from standing at an easel drawing for two hours, but it is rather therapeutic and enjoyable trying to get a likeness of someone. I got a bit of praise for my planar drawing of the model. Converted his youthful soft face into a series of flat plates. Strange, but there was a real resemblance there.
Tomorrow a repeat of the blood-letting attempt of this morning, hopefully with a better result. Scamp is off to see the new baby in Larky and I'm going for coffee with the auld guys.