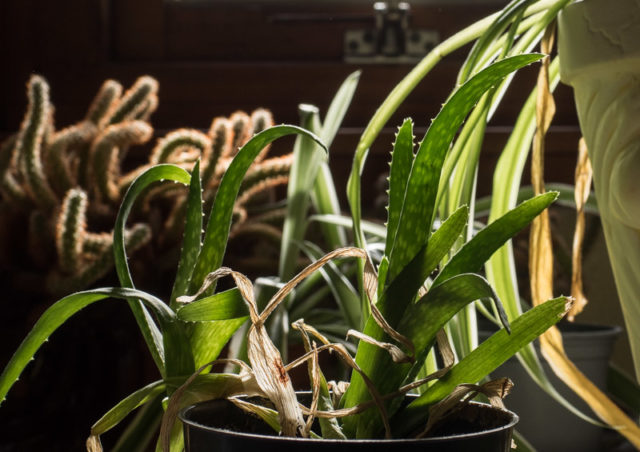 Just another day of rain and wind and occasional snow, but with the chance of some brightness in the evening.
A parcel arrived for Scamp at midday. It was the long awaited pair of Adesso slippers. The first pair were the wrong size, my mistake. This pair, like Cinderella's fitted perfectly. Anniversary present ticked off!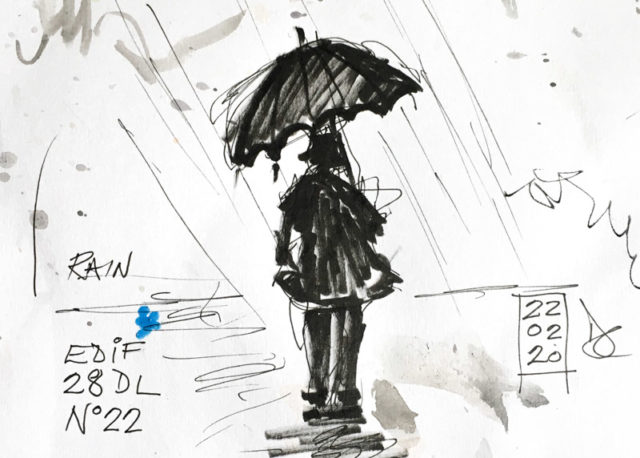 Today's prompt was 'Rain'. Now that should have been easy given that we've had nothing else pouring out of the sky for weeks now. Like the tiger, this drawing was scribbled down this morning on my 'doodle sheet' and despite trying to redraw it various times, I liked the feel of this original.
PoD was a picture I took in the downstairs toilet with one of those occasional spells of sun shining brightly behind the plants.
We went to Frankie & Benny's at The Fort for lunch. Unfortunately, it seemed as if almost all of the east end of Glasgow were there too. The place was jumping and half of them were noisy weans. To compete with the noise of the conversations, the staff had turned up the volume of the music system, it seemed. Even despite all that, the food was good Cheeseburger (No mayo) and Fish 'n' Chips. Guess who had what!
Then while Scamp went window shopping for clothes, I browsed Waterstones. Bought myself a book on painting with acrylics, something I've not dabbled in recently. It'd make a change from watercolours and ink.
When we got back to the car, we had to sit for a while to allow the blizzard conditions to decrease. No snow was lying, but it was certainly coming along, almost horizontally, quite fast. After that, the sun came out and there was blue sky above. Scotland, at least three seasons in one day.
All of this was the precursor for the main event of the day, Dancing. We were off to darkest Paisley to a community hall for a night of waltz, foxtrot, possibly quickstep and probably jive. Dancing with Stewart and Jane's class. As like the Christmas dance, we were welcomed into the bosom of the company and found that three of those at the table had been on our last cruise with us! Great fun, although my waltz wasn't quite as swish as it could have been and my salsa was a bit rusty, but We Danced, and in company too!
Arrive home just before midnight, so obviously this is a catch-up