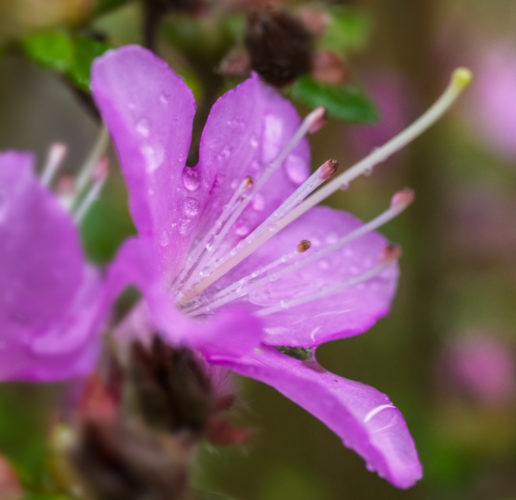 A dull, day with a cutting cold wind. If this is May, what will December bring?
I'd say Winter is Coming, but I haven't a clue what that's all about. Something to do with Games About Thrones, I believe.
We drove in to Glasgow today and danced Jive quite well. Learned The Bumps which were fun once you got the steps in your head. Got my Spin 5 sorted out properly and went over Kicksie which is mind bogglingly difficult for my feet to comprehend. In Quickstep I passed the test for Fishtails and the bit after Sway-Sway (I don't know its name). All this was done under the tutelage of Anne Marie whose style was so much more relaxed than Michael's
Came home in that cold wind again and started on a sketch for tonight's EDiM topic which was "Broken Glass/Ice". I'd downloaded a picture of a broken glass from a royalty-free site on the net and it looked like it would work. I'll leave you to decide. At this point in proceedings I didn't have a PoD and was running out of time (and light) to get one. After a bit of discussion with Scamp we decided not to go to Salsa tonight to allow me time to get everything completed on time. That took the pressure off and I grabbed some pics of flowers in the garden in the fading light. The Azalea at the top of the page is the result.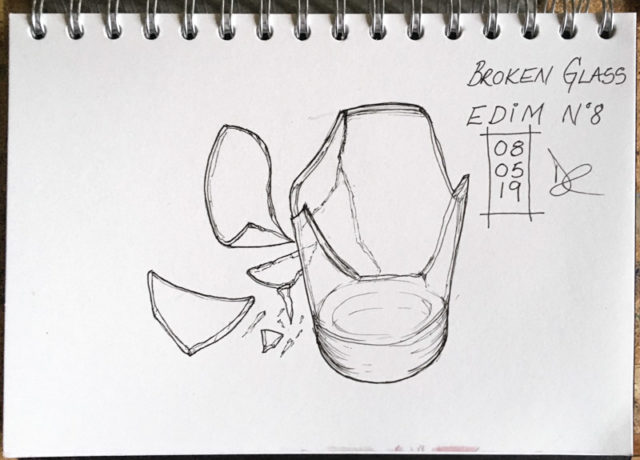 Finished the sketch and quite liked it. Used two thicknesses of pen for the lifework.
Tomorrow Scamp is booked to have her hair cut and I may go somewhere scenic and hopefully sunny to grab some photos.