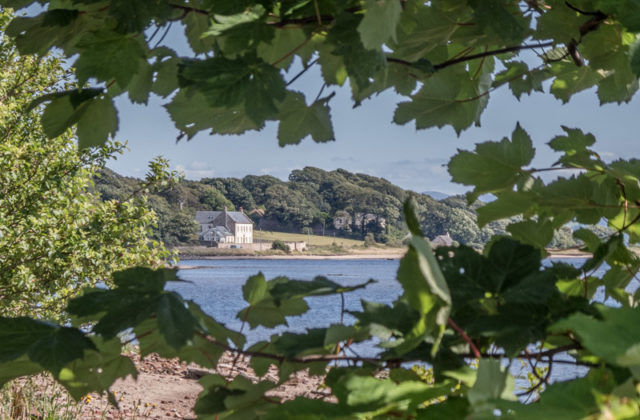 It was late when we woke up because we'd been late going to bed last night.
Scamp decided we should go to Colzium for a walk. I thought this a bit strange, because we usually went there on a Sunday morning and today was Saturday, but it was a bright sunny day and a walk in the sun is always a good thing. Parked and went on a long wandering walk around the estate then found that the 'clock theatre' had been given a new lease of life as a cafe. We had a coffee and a scone each. The scones were nothing to write home about, but the coffee was absolutely terrible. Brown water with no taste. That's not coffee. I admired the two folk running the cafe for their enterprise, but not their expertise. Must do better.
Left there and drove east. I suggested we go to Dunfermline because I wanted to go to Waterstones. Scamp agreed, but seemed surprised. Then she said, "Of course, it's Saturday, not Sunday". Suddenly, everything was clear. The walk, and the surprise that we weren't just going home afterwards. It's been such a confusing week, I can see where she got mixed up.
We walked through the park at Dunfermline and had a coffee, real coffee in Nero. She managed to get the sandals she'd been looking for in Clarks, but I still didn't get a book.
We stopped off on the way home at Torryburn, near Culross, but it's all right Hazy, we didn't go to the 'C' place, we just skirted round it. Walked along the shore path at Torryburn, enjoying the sun. Came home and dropped in at Milano's for late lunch. Pizza for me and Mussels for Scamp. Home and a seat in the sun, the garden with a glass of Pimms each in our glass holders. Ah, Summer!
Rain forecast tomorrow.