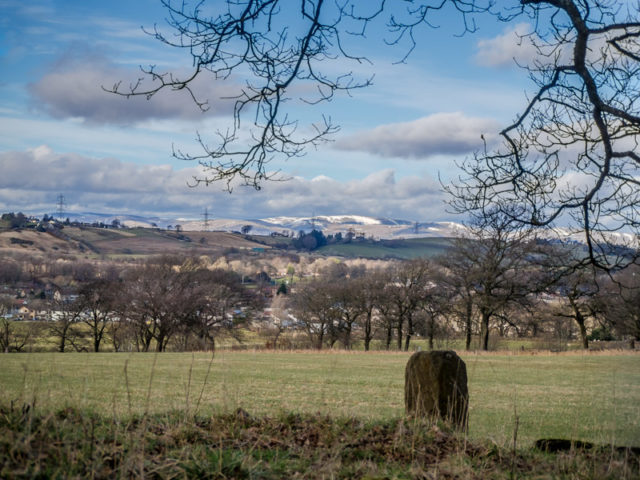 Scamp was going out for coffee with Shona, so I had all morning to swear at the Toshiba or to do some painting.
I chose painting, but there was no gesso. Gesso is a thick, sometimes textured base coat you put on the card, canvas or wood you're going to paint on with oils or acrylic. It can almost be replaced with acrylic paint or even emulsion paint these days. I chose acrylic and slapped a muddy brown layer on both sides of the card, then hung the card up to dry. That was about 10am. I think it's still damp tonight at 11.25pm. So, it was back to swearing at the Tosh.
Actually there was very little swearing involved because I'd found an obscure website where one member claimed that it was possible to 'refresh' Windows 10 without losing any data or apps. Everyone else said it was impossible. I like a challenge, so I followed the blokes instructions, downloaded the 'media creation tool' from the Mickysoft site which took about an hour and a half, unpacked it and found I needed an 8gb memory stick. I didn't have one that size that wasn't being used so as it was lunchtime I called a halt to the computer nonsense and Scamp and I had lunch.
Set off to Sunny Coatbridge to see if I could get my hands on a Linx 12×64, because according to the Currys website, they had them in stock. I wandered round the lovely, selection of laptops. Some too big 17". Some too small 10". None just right 12". So, feeling a bit like Goldilocks I went looking for an assistant who wasn't checking his Facebook status to ask if they had the elusive Linx. The bloke I asked didn't have a clue what I was talking about, but thankfully the youngster beside him who was just putting his phone away said he thought the had run out of them, but he'd check. He did and they had one left in the store, but it was in a box and he couldn't open it. Bummer. But at least they had them. Maybe Stirling would have one, but that would be another day. Got a cheap memory stick and left.
Drove up to a dead end road at the back of Cumbersheugh Airport that cuts across the Antonine Wall and that's where I got PoD. Looking North across Banknock, not to be confused with Bangkok. Sounds similar, different planet!
Came home via The Works to get some gesso, so over the weekend, I can paint, if not a masterpiece, at least something to take my mind of the failure of this wee drive to refresh my old PC laptop.
What a surprise! It took about five hours, but at the end of that I have a working Window's 10 laptop. The 'media creation tool' and the memory stick did their work flawlessly. Not only that, the re-install did not touch any of my apps. Fantastic. Give that man on the obscure website a coconut. The laptop will still need to be reset properly and securely before I trade it in, but that was a 'Wee Challenge' that worked out well.
Speaking about coconuts, Scamp made Coconut and Fish Curry for dinner and it was really, really nice. Didn't sound nice, I know, but it worked so well. The flavours blended beautifully.
Tomorrow we're hoping for a sunny day for someone's birthday and a trip down to Troon for lunch.