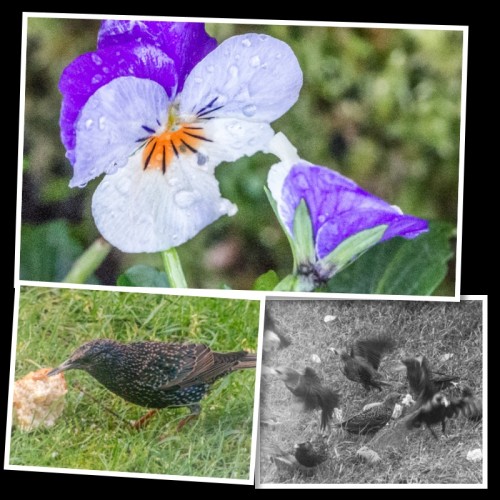 Storm Gertrude gave us a glancing blow last night and early this morning.  Gusts approaching 80mph apparently and around 6.00 this morning it certainly felt like it.
The worst of the wind had abated by lunchtime and we went for a swim.  There wasn't much pleasure in driving and with all the travel restrictions due to the wind, so a swim gave us a short run and a wee bit of gentle exercise too.
After we came back, I was tempted to go out and take some photos, but the wind was still there and it was pretty cold.  I decided to take some shots in the garden instead.  The viola is a pretty wee thing and is flowering well, even in this cold weather.  The birds were photographed through the kitchen window and turned out better than I expected.
Snow and more high winds predicted for tonight and most of tomorrow.  Should be interesting.