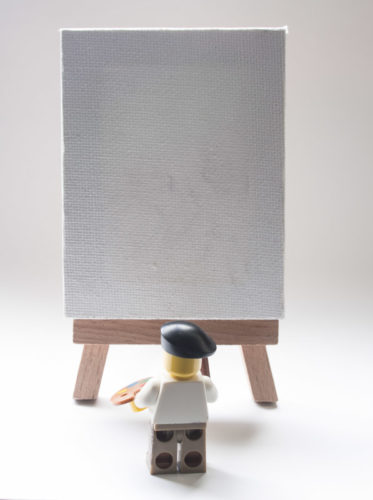 It was cooler today, but we didn't notice.
The weather machine and the forecasts were saying that it was cooler today, but we were working inside all morning. Lots to be done before August. Maybe it was JIC's phone call last night that brought everything into sharper focus, but we both realised that time is marching on and we've two rooms to make liveable. Scamp was doing sterling work in the front room, even managing to get the bed down to air it. I was doing some restoration work to an old painting of mine that I gave to my dad. The painting was attached to the mat (frame) with masking tape and over the years the tape had vulcanised and allowed the picture to slip out of place. I've been meaning to fix it for ages, so today was the day. It's now back hanging on the wall with the painting fixed with old fashioned gummed tape and the frame re-assembled. I've also got a big bag of rubbish to go to the tip this week. Progress!
While I was in a painting mood, I took today's PoD which uses a tiny wee canvas and easel I got from Jackie in Skye. It took ages to do as I couldn't find either of my two tripods. Eventually I settled for the big Manfrotto which I knew was in the car. It's a bit clumsy for the little E-PL5, but it does the job and is very stable. I liked the result.
After lunch, things took a down turn and not a lot of work was done. I read a couple more chapters of The Toymakers by Robert Dinsdale. Quite a strange story Hazy. One you might enjoy. No good for you JIC.
Dinner was simply tortelloni from the Giovanni Rana range served with parmesan and olive oil. Tortelloni, by the way, is just like tortellini but larger.
Busy day tomorrow with a visit to the physio in the morning, ballroom dancing in the afternoon and salsa at night. The latter two on the premise that the physio gives them his blessing.