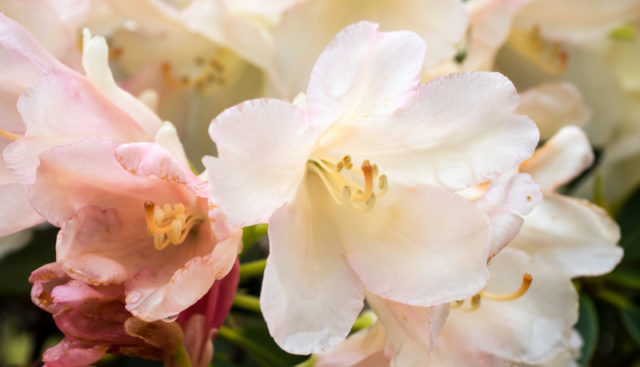 Some days it pays to have a plan and stick to it. Some days not.
Today was in the latter category, but still fulfilled the title of the blog.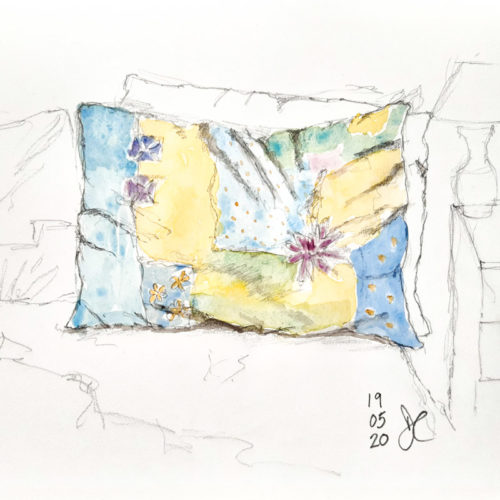 I lay a little longer than I should have, just to finish City With Windows. A good book that I'd recommend to you, especially if you like American crime novels. After I rose and had my shower I started on today's drawing. Today's topic was A Pillow and that was right in front of me, so I did a quick sketch to see how it looked. It worked, but the paper I was using wasn't conducive to watercolour, so I redrew it on my standard 160gms Seawhite sketchbook. It looked fine, but would probably look even better with a watercolour wash. However, I've been caught before and this time I took a quick snap with my phone to make sure I had a copy of the pencil sketch incase I screwed up the watercolour. I didn't screw up for once and the pillow looked better with the part watercolour, part pencil sketch. At least, that's what I think.
By the time I was finished, Scamp had been on the phone to the doc to get her reflux medication changed to one that would actually work. After Ranitidine had been recalled she was on a couple of meds that didn't work or weren't as good as it. Since it doesn't look as if it will return in the near future, having been found to be a probable human carcinogen, she needed to find a replacement. I hope she's found it this time.
After lunch I wrote to Alex sharing photographic experiences and some photos. It's been too long since I took the time to write to him. We used to converse with emails passing between us every fortnight, now it's every month and sometimes longer. Must make the effort to close the gap.
Later in the afternoon, when the rain that had threatened all day finally arrived, I took some photos of the Rhododendron and Geum in the garden. With the warmth last week and the rain this week the garden is starting to take off. Of course the rain didn't last and the sun broke through. When it shone on the rhododendron, the pieris and the American cowslip they really shone and I realised, not for the first time that all the work Scamp puts into the garden isn't a waste of time. The sun didn't last long, because the rain returned. One of the shots of the rhododendron got PoD.
I'm writing this at just after 9.30pm and once it's posted I'll have completed almost everything I've been intending to do for a long time.
Tomorrow we may have to visit the pharmacy to pick up Scamp's meds. Other than that, no plans. But sometime you still get more things done when you don't have a plan.