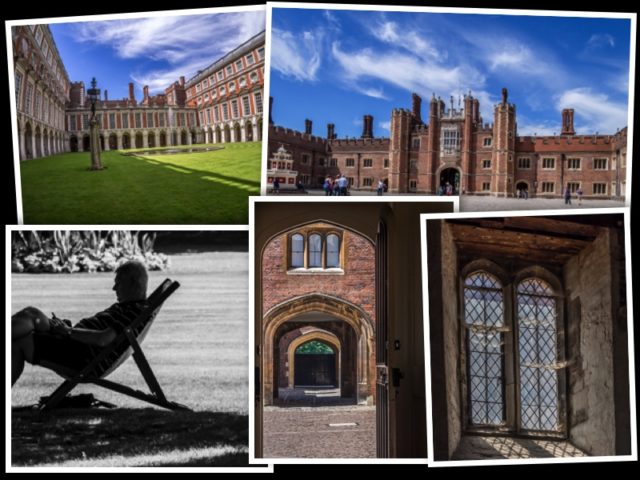 Today Scamp finally decided that we should go to Hampton Court.  A short walk and two buses took us there.  It's a fascinating building, but far too much to take in on just the one visit.  We settled on the Kitchen and William & Mary's rooms.  Walked for miles in the building and outside in the searing heat of the gardens.  The best bit was coming in to Kingston after the visit and having a well deserved beer in a bar next to the river.  Scamp of course had a Pimms.
It's a short blog post tonight because I'm knackered and worse than that, my iPhone decided it didn't want to count my steps so I can't brag about how many miles I've covered.  Oh well, what does it matter anyway.
It's supposed to be hotter tomorrow.  Is that even possible?