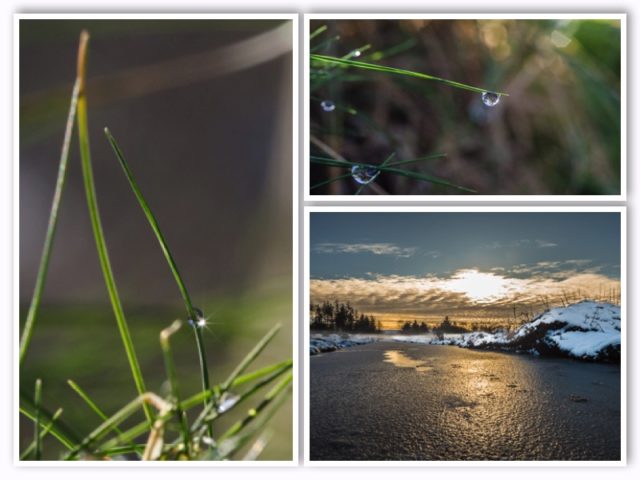 After yesterday's problems with the River City stalker and his friends, we decided that a day at home was the safest way to deal with it.
Nobody else was moving much either. The roads in the estate (you can't call them 'scheme roads' any longer. "It's not a 'scheme' darling. That's where common people live. Call it an 'estate' that creates a much more civilised ethos, don't you think?"). Anyway the road into the houses hadn't been touched by the Cooncil. The unwritten law seems to be that if you live in a cul-de-sac, or any road that doesn't have an entrance and an exit, or any road in Cumbernauld, you don't get it gritted. We don't get it gritted. That's why nobody was moving today. I'm sure the Red Juke wouldn't have bothered about the hill up to the house. The big wheels and the four wheel drive would have sorted it. It's not actually got four wheel drive, but it looks big and it looks like it's a 4WD, so that would probably mean it would get up the hill no probs. Still, we didn't go out. There was tidying to do. There was an opportunity to rearrange stuff in the kitchen. There was also a bit of blue sky out there, so in the afternoon I left Scamp happy to be rearranging and took the big dog out for a walk to see what progress had been made at the new Aldi store.
The answer to that question was "Not Much". I'm not sure if the flurry of interest that started in August '17 actually was anything to do with the building of this mini retail park, but although an access road has been reclaimed from the dirt, mud and illegal fly tipping, it's now been left to the elements and is covered in a thick coat of ice. Some breather pipes have sprung up around the site, so that probably means that it was originally landfill. I don't know if that will make a difference positively or negatively to the outcome. I'm guessing we will just have to wait and see. The ice made an interesting couple of photos. From there I walked over to the M&S Food outlet to get Scamp some chocolate raisins to replace the energy she was expending tidying the kitchen. Up into St Mo's and grabbed a couple of shots of two deer in the snow. Unfortunately it was on the Teazer, so the quality wasn't the best. That's because I'd been using the 105mm lens on the Nikon to photograph the PoD which is top right above. A little water droplet with a neat starburst pattern.
Came home with dry jeans for a change because I'd worn my snow gaiters. They only get worn a couple of days a year, but when I do wear them, they are real life (and jeans) savers. Cost me a fiver about ten years ago and it was the best fiver I've spent. When you're wading through knee high snow as I was today, they are hard to beat for keeping you warm and dry.
My turn for dinner and tonight it was Chicken Curry, using the leftovers from yesterday's chicken. It was one of those 'chuck it in and see what happens' kind of meal. It's either going to taste brilliant or bog awful. Either way, you'll never be able to make it exactly that way again. This one was just a tad off brilliant. I can remember the method, but the measurements were just by trial and error and taste, taste, taste. Flat bread was just excellent too. Maybe a bit salty, but neither of us complained.
Tomorrow, I think we may be dancing, although there's even more snow forecast. We'll wait and see.