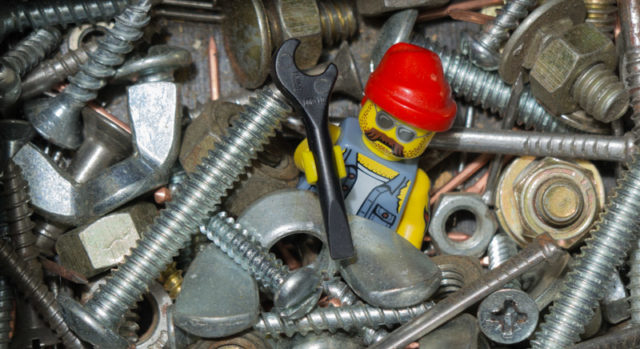 It was a cold day today. Damp, dull but most of all, cold. It was that sort of cold that gets into your bones and once it's there, it's hard to shift it.
One way to shift it is with a warming lunch and that's what Scamp suggested. Scrambled egg with smoked salmon on toast. Just what I needed. My suggestion for a bit of warmth, and carrying on from my NY resolutions was to spend some time in the pool – not the gym. Maybe next week, but not today. Everything in moderation, that's the way to make it stick.
We drove to the leisure centre and although the pool was full to start with, half the folk exited when the jacuzzi became available, so we both got the chance to do a few lengths in the lovely warm water. Next was a good ten minutes in the steam room and it was HOT. I could actually feel that warmth penetrating my bones and warming from the inside. I tried the sauna too, but I feel that it dries out my skin too much and that makes me feel like I'm burning. Back it the pool for another few lengths and I was ready to face the cold again. I don't know if it was the lunch or the swim in warm water or the steam room, but for the rest of the day I was warm.
We went out to the Red Deer (or Dead Deer as we used to call it for no reason) for dinner tonight. Y'see Hazy, I was so captivated by ND's Lamb Duo, I just had to try it, so that's what I had (Yes! It was as good as it looked). Scamp was less adventurous and had Fish 'n' Chips. I also had a bottle of the worst low alcohol beer that's ever passed my lips. Imagine a bottle of diluted treacle with some hops dunked in them and you have the makings of St Peter's Without. I'll certainly go without rather than drinking that brown water again.
Today's PoD is one of my wee men almost submerged in a box of screws. It was entitled 'Screwed' and this is the description on Flickr:
You know the feeling. You're looking for a bolt or screw and although you've got a box full of them, you just can't find the right one, and you're screwed!
Tomorrow (whisper it) we may go to Embra for lunch at Ravi Shankar's restaurant. Not the real name, just what Scamp called it today!