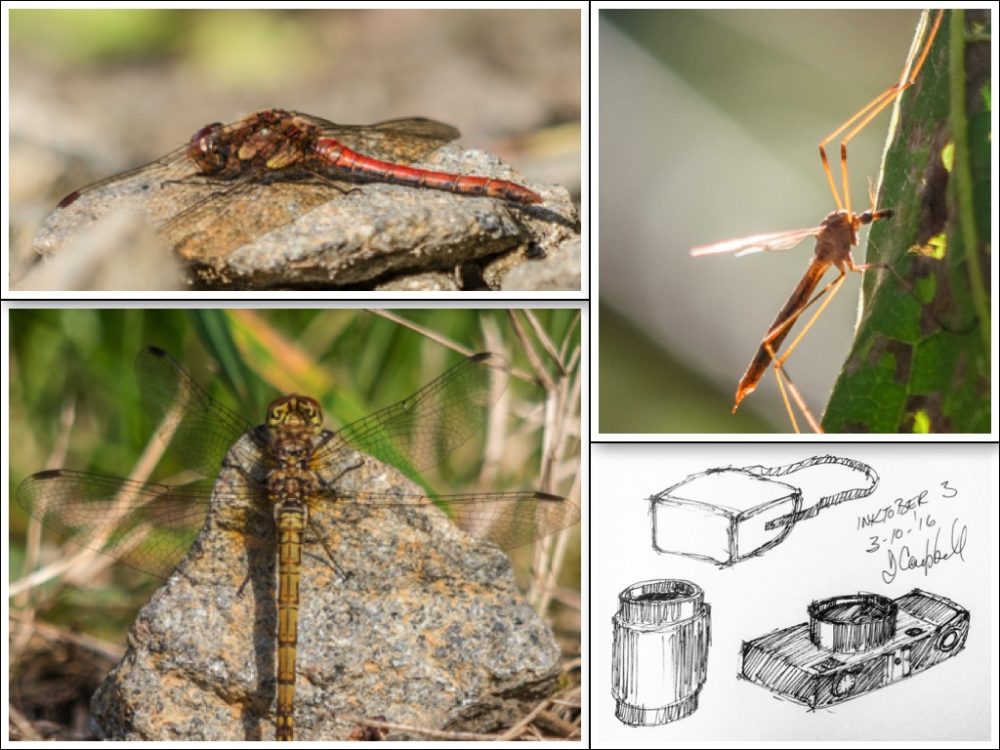 I couldn't stay living in the past, I simply didn't work for me.  After I'd tasted the future, the old fashioned way of working in Mountain Lion was passé.  I longed for all those little tweaks that could make life so much easier.  It had to be done.  I reinstalled El Cap via the Carbon Copier disk.  Hazel still didn't work, but I found a strange workaround for the NAS.  If I access the drive as a 'guest', access is so much faster than if I login as me, with name and password.  Weird! The main thing is it works.  I'll just have to rewrite the rules I use a lot with Hazel.  Sorry JIC, I should have explained yesterday that the Hazel I'm referring to is not a person, it's an app.  A very clever app that files stuff away according to rules you write for the purpose.
While Carbon Copier was reinstalling the Capitan, I went for a walk to get some photos and to clear my head.  Saw at least four dragonflies down near the Luggie.  I also forgot to mention that summer is not over yet, because I've recently seen swallows still flying and feeding themselves up for the long journey south.  The last sighting was last week.  It's easy to tell when you see the first swallow in spring, but it's more difficult to record the last sighting.
I'm going to bed. I've had a long day and am knackered.  Tomorrow I intend to do a little computing, some painting and some photographing.  Kizomba was much better than the last mob.  I think we might stay with this pair.  Even if it took us an hour and fifteen minutes to do the 20 min journey into Glasgow tonight.  There must be a better way, after all, it's the future!