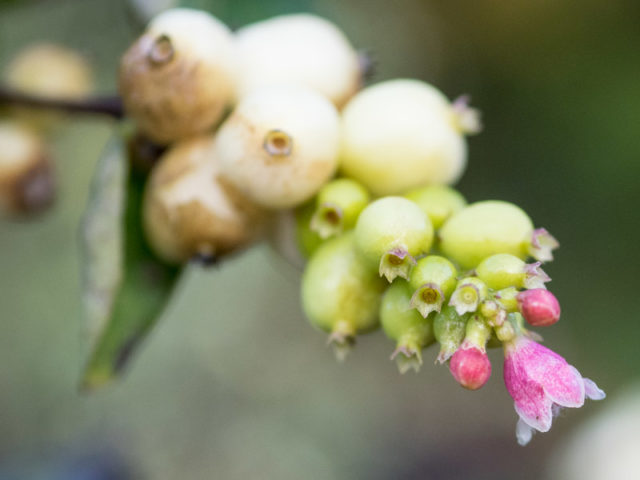 Just window shopping mainly, but with intent.
Drove up to the station to see if there were any spaces. There weren't, there were cars everywhere. Cars parked up on two wheels on the verges, cars in the flower beds, cars double parked. This is just carnage from Tuesday to Thursday. I think a lot of folk either work from home or take a holiday on Mondays and Fridays, because I can usually get parked without a problem then. However, there is always the worry that when you come back some moron has parked in front of you. Maybe a 'ten pence coach line' would remind them that behaviour like that is not acceptable. Sooo I had to drive in to Glasgow.
I was give a list of shower gels to get for Scamp in Molton Brown. Of course they don't call them 'shower gels', they call them Body Wash. Isn't that what shower gels do, wash your body? Anyway, today was the start of their annual 20% off offer so that's why I was given the list. With the job done I wandered my way back up Bucky Street to see what goodies Jessops had for me. My attention was a girl interrogating an older couple. Then I felt a hand on my chest. It was attached to a woman about my age and it was there to stop me walking into her! I hate folk that don't look where they're going, and here was I doing exactly that thing. I apologised and laughed and thankfully she did too. Never did find out what the girl was doing.
I hadn't heard that Jessops were on the point of being put into administration – for the second time. It was only when another customer asked one of the assistants if the shop was closing. His reaction gave the lie to his explanation that nothing was certain yet. Another one bites the dust, I think.
I had another look at the Sony RX 100 camera and for once the salesman I was talking to didn't push me to try the version 5 of the camera, but said the best bargain was the version 3. I'm still not sure if it's what I'm looking for. It has a silly little pop up viewfinder that I'm sure I'd break within the first month and then regret shelling out my money for it for the rest of the ownership.
Back home via Tesco to get the makings of dinner. Then I just had to visit the new Aldi store. It was a bit smelly and that could have been the veg counter, or just the great unwashed. I'm not sure which.
Back home I was in the middle of making a pot of Scamp's Just Soup when the lady herself returned from her gig. It seemed to be a resounding success as it always is in Abronhill.
I left her to cool down and talk to her sister on the phone while I went to get today's PoD. It turned out to be a little bush which grows wild around here with white berries and pink flowers. It's called a Snowberry Bush. I liked the flower and the composition.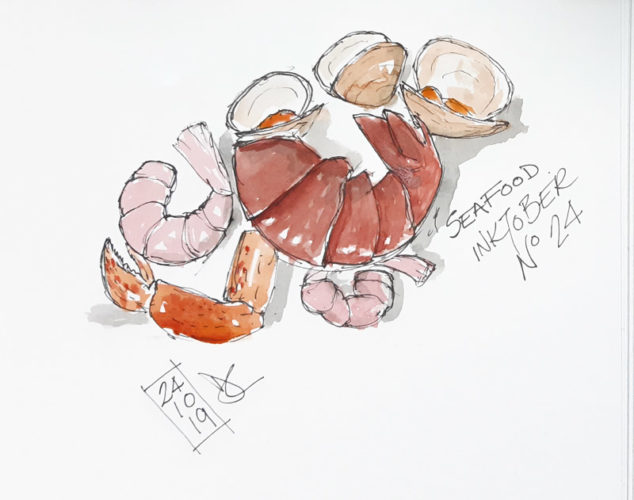 Apart from fish and prawns, I 'm not a great fan of seafood, especially shellfish. However, that was today's topic and needs must … Most of the bits and pieces were cobbled together from various photos of shellfish on the Internet. A splash or two of paint and we're done!
No plans for tomorrow.