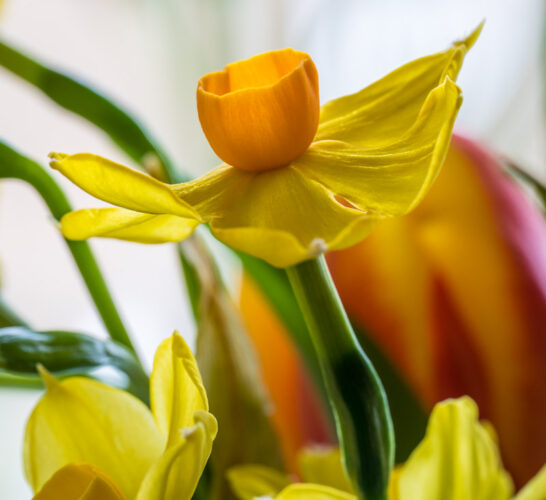 All day.
In the morning I started today's sketch. My thoughts are that although it's good being able to draw under the daylight bulb in the 'drawing room', it's much better to work with natural daylight, even if it is a poor light at times. Also, if I get the drawing done early then hopefully I'll get to bed at a reasonable hour.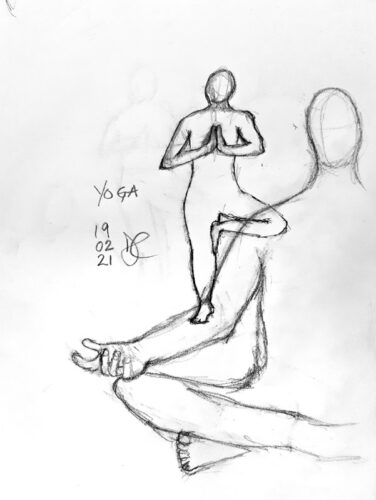 It worked today. The topic was 'Yoga'. Many moons ago I did go to a yoga class run by a police sergeant in the gym of a Larkhall school. I became quite addicted to it. When I retired I thought I might take it up again, but the classes were always booked solid and eventually I gave up trying. Maybe once we are out of lockdown I may try again.
As you can see, I couldn't settle on a subject, so this is a page from my sketchbook and I think the two poses fit quite well. That was a tough prompt, but quite enjoyable.
The furthest we went today was down to the shops for milk. What exciting lives we lead. I didn't even risk a walk in St Mo's in case I got the new toy wet (although it is 'weatherproof' but probably not 'Scottish weather proof'). Instead, I took today's PoD in the warm and dry of the kitchen. It's a tiny little Narcissus that came in a posy of flowers that Scamp had tastefully arranged in a vase. An old vase that belonged to my mum. It was a six second exposure on a tripod and I really liked it. Great detail in the petals.
Dinner came courtesy of The Chippy in Condorrat. I walked through the rain to get one small fish supper (Scamp's) and one large fish supper (Mine). They tasted great but I knew I'd be getting the repeats of them all evening and I was right. Might need some Gaviscon tonight to fight the inevitable heartburn.
Found my first tick tonight. On my leg just below the knee, on the sock line. Looks like walks into the wild wood of St Mo's, or anywhere else for that matter, will be off the cards until at least autumn.
Tomorrow looks like more rain, so we might go out if we can find a dry half hour.