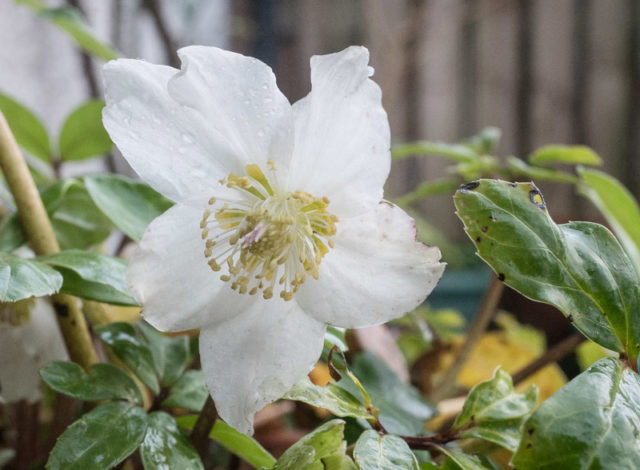 Dull and wet about sums it up.
Scamp volunteered to go and help keep Tesco in business. I just helped bring the goodies in.
The most I did all day was bring the decorations down. For those who know what it means, the 'letter' made interesting reading. All those things we thought we'd know by now which, as it turned out were still as clear as mud.
Drove to John and Marion's in the evening and were entertained by Ross with his stories. It's good to see that he's getting on in the world. The little boy who sang and acted "Tragedy!" is still inside there, though. Food as usual was great and the Panettone and Clementine trifle was excellent.
Arrived back home just before 11pm and watched Kelvin Fletcher win Strictly, proving me wrong! Bed about 1ish.
PoD was the Christmas Rose (Helleborus niger) that sits on the back step.
Two late nights in a row. Must try harder tomorrow. Hopefully tomorrow I'll get more photos taken too and possible we'll get some dancing done.