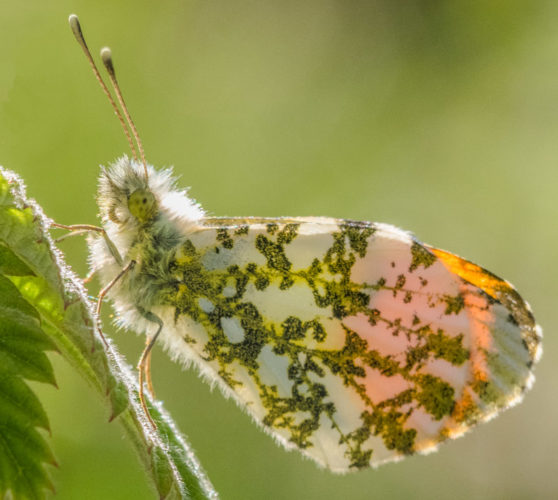 It began last night when we were getting in to the car after leaving salsa, I asked Scamp if she had had her handbag with her when she went in, knowing that I had it under my jacket, because she had been too busy gossiping to pick it up when she left.  When she ran across the road I called her back and told her I had just put it in the boot of the car.  Almost total silence all the way home.  Later I apologised (of course) and the matter was forgotten.
Today we went to Linlithgow to get some fish for dinner and also to stock up the freezer.  After leaving the fishmongers we went for a coffee in a wee coffee shop across the road.  It was quite expensive and tasteless coffee, but  the chicken soup we had was excellent.  In general it was quite an expensive wee coffee shop where a panini was almost eight quid!  Eight quid for a long roll with cheese and a slice of ham?  I don't think so.  We just had chicken soup and coffee, poor coffee.  There were painting for sale in the shop too, and they were as bad as the coffee, tasteless.  Anyway, we paid and left then went back to the car.  We'd almost reached it when I turned to Scamp and said "Camera Bag!".  I handed her the shopping bag and hared off to the coffee shop.  Thankfully some kind soul had handed the bag in and we were reunited.  That's Karma.
Sat for a while in the sun in the garden today.  The wind was westerly and milder than of late.  It had been cloudy in the morning, but by the time we were driving to Linlithgow, the sun was shining.  As I'm writing this, the sky is still blue with not a cloud to be seen.
However, you don't get your 365 done by sitting around in the garden.  Well, you can, but sometimes you have to wander further afield if you want some decent photos.  Today's decent photos were taken in St Mo's in the late afternoon.  They are of Orange Tip butterflies – males.  Both genders have the underwing pattern, but only the males have the bright orange tips to their wings.  As usual, I started off a good distance away from them and grabbed a few shots, then moved closer. for another shot, then closer still.  What you have to avoid is your shadow covering the butterflies because they seem to be very sensitive to changes in light level.  It probably triggers their flight response.  The only way to get closeups with the 'wee dog' is to use extension tubes and that's what produced both today's shots.  Extension tubes with a zoom lens is a great tool for macro work.  I like it.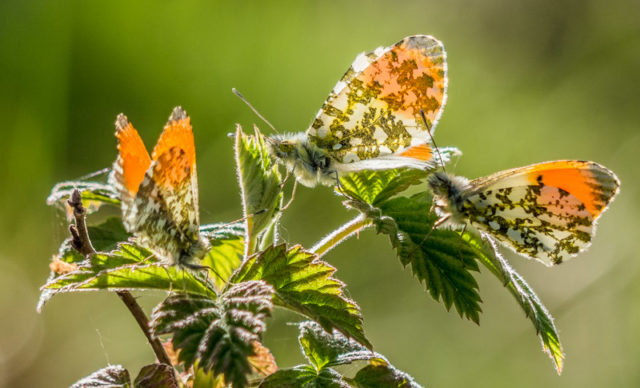 Scamp made a salad for dinner and it was delicious.  After going to Linlithgow, we didn't use any of their fish, it went straight into the freezer.  I had about half an Arbroath Smokie in my salad and despite it having been in the freezer for about six months, it tasted perfectly fine.  Mind you, it was cured and smoked and frozen, so it should have been perfectly preserved!
Tomorrow, I've got the Dentist in the morning.  What we do afterwards hinges on that being a good meeting.