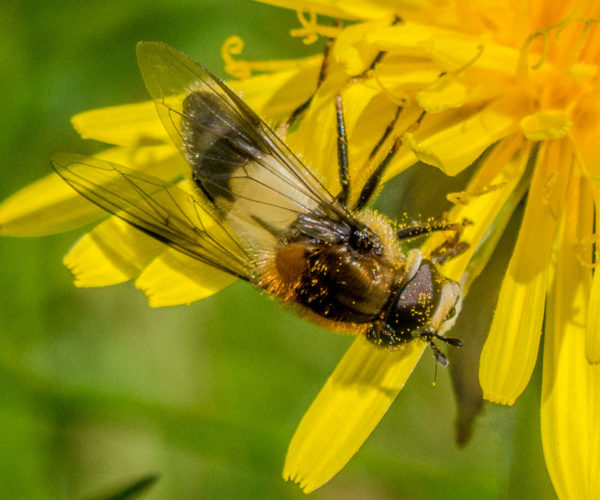 A Monday is Scamp's Gems day, so generally, I make myself scarse. Today I'd decided to go exploring.
The morning was all about gardening. Added some more compost and soil to the raised bed and gave it a good soaking.  Then replanted the beetroot. Hopefully it will grow this time. Also planted out five of the peas I've been bringing on inside and hardening off in the mini greenhouse. Planted some spinach and kale in trays and put them into the space the peas have vacated in the mini greenhouse. I also planted out the strange wee plants I've been growing from seed since last autumn.  I don't know what they are, or where they came from.  Maybe they will grow into a gigantic bean stalk.  That was enough work for one day, so the man who worked in the garden went and had lunch then got ready to go out.
I'd intended cycling to a wee nature reserve on the Auchinstarry road.  We've lived here for thirty odd years and this is the first time I've visited it.  Got there and found it's a lot bigger than it looks from the road. Unfortunately it was nowhere near the building I wanted to photograph. I think it's a ventilation shaft for an old mine. I couldn't even see where it was from the nature reserve. More investigation required.
While I was sitting sunning myself in what was a natural suntrap, protected from the cool east wind, I managed to get a few shots of a hover fly and that's my PoD.
I decided I had to find that wee building and cycled out along the Kirkie road and eventually found it half a field away!  Maybe tomorrow or later in the week I'll visit it, on foot.
Carried on to the Drumgrew bridge and followed my nose into what used to be an old dump, but now looks as if it is being redeveloped. Lots of fenced off areas and warnings about Japanese Knotweed, so I kept well away. Two deer, a doe and a buck weren't so bothered and casually walked across in front of me. Of course both cameras were in my bag and by the time I'd retrieved the Oly 10 the deer had realised they were not alone and jumped the fence totally ignoring the warning signs. Hooligan deer, obviously!
That was about it as far as cycling and photography was concerned. Am now standing as acting doorman at STUC building while Scamp gets a chance to dance as a follower for a change.
Salsa was as energetic and as brain taxing as ever with one old and one new move.  The old move was Tresario Doble and the new one was Agamemnon.  Nobody seemed to like Agamemnon, well, nobody except Jamie G.  It might grow on me.
Tomorrow?  Maybe a visit to Glasgow.  Got stuff to get.