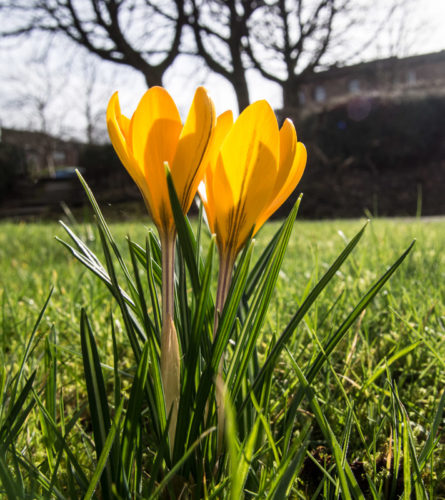 I'd decided that today was the day to pump up the tyres, oil the chain and get the bike on the road again.
Before that there was the usual attempt at the Fiendish sudoku and then a visit to Tesco to buy everything in sight, just in case of a no-deal Brexit when everything will have vanished from the shelves overnight. Why do the news programs try to frighten the living daylights out of us? They spread more panic and fear than actual news these days.
Once the shopping was done and lunch had been made and eaten (pizza – home made) I got the pump out and inflated the tyres, checked that they'd stay inflated and oiled the chain. Swiched on the lights and the bike computer and was amazed that both still worked. Then I got dressed and slipped on those SPD fitted shoes and went out into the wild world. I was amazed at just how warm it was. Comfortably warm in February, not that's a first. Apparently, a couple of days ago, Aboyne recorded the highest February temperature in over 120 years. Such a strange winter this year. Not a sign of last year's 'Beast From The East.' Well, not yet anyway. Had a pleasant run on the Dewdrop which performed perfectly. Need to get the bike out more often.
Home just as Scamp was going out to meet the Witches and after starting today's sketch, began making today's dinner which again would be pakora and then curry. Egg curry this time.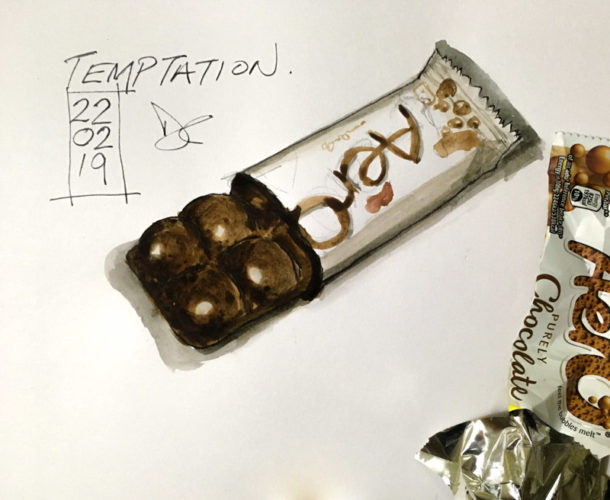 Today's PoD was a low level view of one of Scamp's crocus flowers, well two flowers to be more exact. Today's 28 Drawings Later drawing, No 22 is of a bar of Aero, before I had to call a halt, having eaten the model!
Interesting news story today about a flypast honouring 10 American airmen who died when their plane crashed in a park 75 years ago has taken place in Sheffield.  The US bomber came down in Endcliffe Park, Sheffield on 22 February 1944, killing everyone on board. A campaign for a flypast started after a chance meeting between BBC Breakfast presenter Dan Walker and Tony Foulds, who tends a park memorial.  Good to see something in the news that isn't about Brexit.
Tomorrow looks like the end of the good weather we've been having and a return to rain. It was good while it lasted.