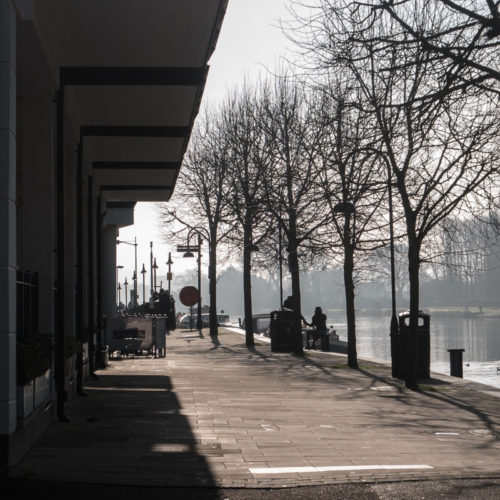 Off on our travels again.
Today we'd earmarked Kingston upon Thames as the place to go. We'd been there before a few times, but that doesn't mean we can't go again and probably find new wonders to explore. Now that we know how to use Oyster cards and even simpler credit cards to pay on buses and trains, travel without a ticket is the way to go. Single price journeys are so much easier to work with too.
So it was a walk along to the bus stop, then the No 71 to Kingston as the lady's voice from the speaker reminded us at every stop. Then a visit to M&S for a new bunnet followed by a coffee in Nero. After that, a walk round the market and then down by the Thames in the sunshine under a bright blue sky where we saw some cormorants drying their wings.
Lunch was Japanese street food in Itsu. Mine was a Chicken Noodle soup with lots of ginger and Scamp had a Chicken and Coconut soup. We both shared a portion of Chicken Gyoza. To finish off we had a beer in the Druid's Head. Managed to find most of the stuff we needed for dinner in Waitrose and got the bus back to Chessington.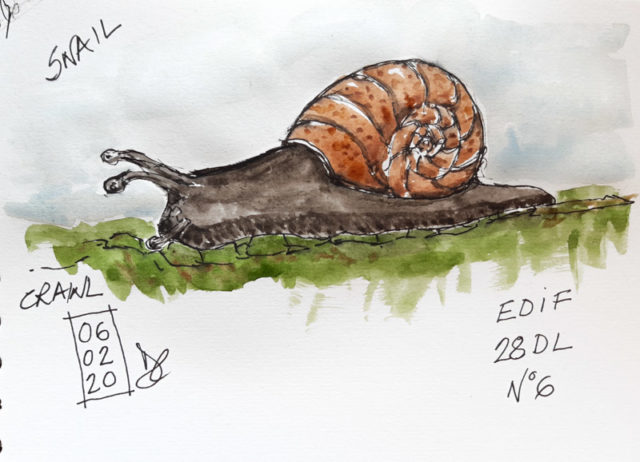 PoD was the Thames walkway at Kingston. SoD was a snail which was the answer to the "Crawl" topic.