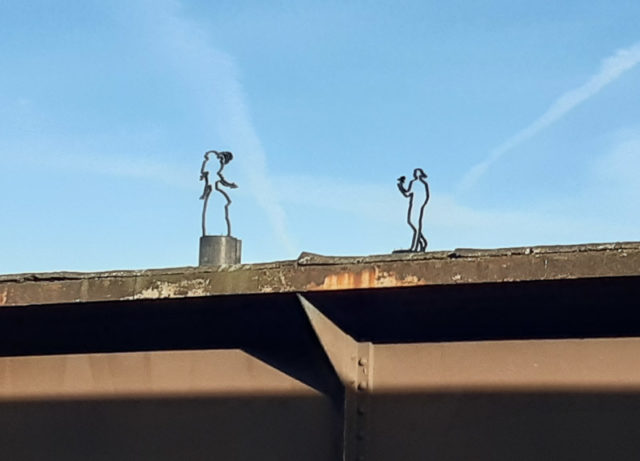 Goin' down south to have a good time …
Out early(ish) for the taxi to the station for the train, then another train, walked for miles through underground tunnels, then another train. Climbed the stairs and missed the next train (as usual). Got the next one and then out of the station in a strange land. Started walking to the house. Discovered I'd lost my old brown bunnet somewhere. Oh no! Thought about going back, but where would it be? At the station? On one of the many trains? In a tunnel? At another station? Impossible to work out where, so resigned myself to the fact that we'd be separated forever. Hopefully someone who needed one would find it and give it a new head to keep warm.
Got to Hazy's house after the long walk along, almost overtaking some of the cars stuck in what seems to be a perpetual traffic jam.
At Hazy's we met Tilly the new cat and Penny the aloof matron. It was pizza for dinner tonight. A big 12" anchovy and olive for me while Hazy and Scamp shared a mushroom, peppers and anchovy one.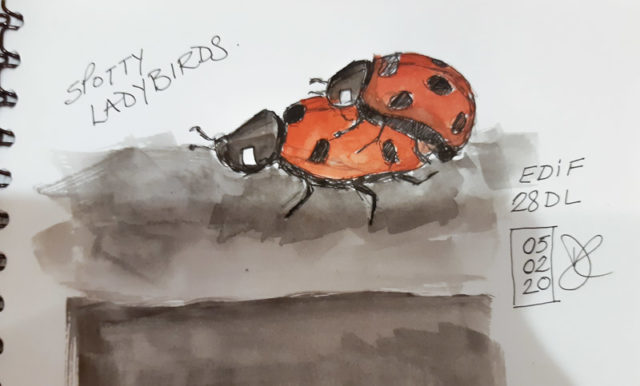 PoD was a grab shot, taken at Vauxhall. SoD topic was Dotty. Two ladybirds making more ladybirds was my take on the subject.
Fairly early to bed tonight after a long day of trains, tunnels and lost bunnets.