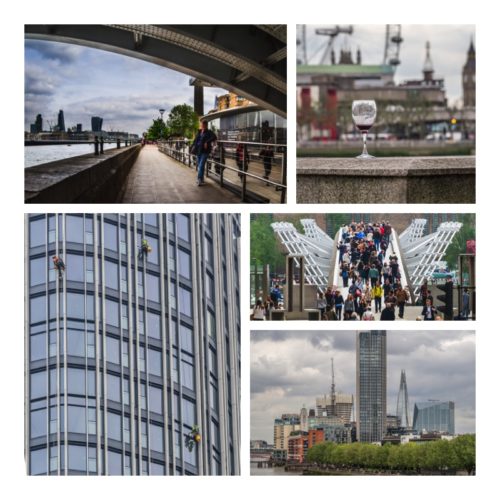 Took the train in to London and wandered round the Southbank as usual. Had lunch from the Indian and Mexican stalls we usually go to. After that we walked down the river, or was it up? Can't remember.
We went for a coffee in a Nero in the OXO building and Scamp noticed there was a photographic exhibition in the building at the rear and it was free! I quite enjoyed looking at other people's photos, especially Emily Allchurch's Sic Transit Gloria Mundi and Babel, but £11,000 was a bit steep. After that we crossed the river looking for a pub to have a drink. I thought I knew the whereabouts of such a place, but after walking away from the river for a while, had to give up and go to a Wetherspoons instead. Had a nice pint of Ghost Ship and Scamp had an expensive G&T. I had a taste and it did taste that wee bit different from our usual. Walked back down the road to head back for the station, and there was the pub I was looking for. For future reference it was the Black Friar!
Dinner was at Jimmy Spice's and the food, especially the Indian food was great.