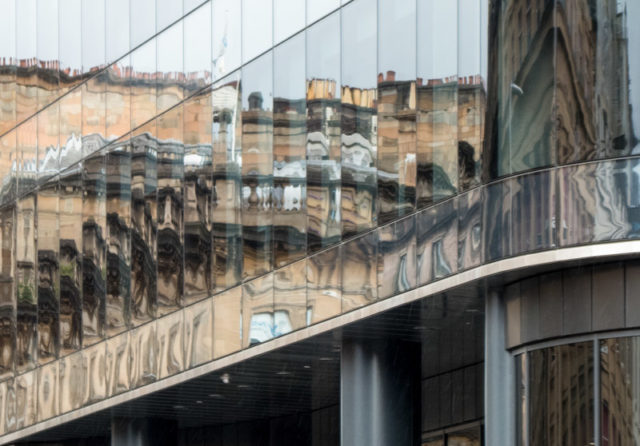 Too wet for Embra, so Glasgow for lunch today.
Today dawned wet and miserable. Almost a complete turnaround from yesterday and with the promise of more to follow. We got the bus in to Glasgow. That's becoming the rule rather than the exception these days. It takes a bit more time than driving, but means we can both have a drink with our lunch. Went for a drink in All Bar One, forever to be known as Al Barone to us. G 'n' T for Scamp and a pint of Joker IPA for me. From there on to La Lanterna where we had lunch booked. Lunch for Scamp was Arancini, followed by Penne with Chicken and Mushroom and I had Bruschetta followed by Risotto with Salsiccia and Sun Blushed Tomatoes. Both were deemed excellent and possibly just too much or too filling, which probably amounts to the same thing. I know that mine lingered with me for a fair time afterwards. Maybe just too rich. Still, it was a good lunch. We'll probably be back.
A walk around town afterwards, still looking for extra cutlery that's proving elusive. Bought a pair of linen trousers in the sale in Debenhams. Got today's PoD on Queen Street. It's reflections on that great mirror of a building on that street, just across from the GOMA. After that it was the bus home.
Spent the night watching Wreck it Ralph! Simple things and simple minds. Just escapist fun which is always good.
Tomorrow? As I said, it looks like more of the same and possibly even wetter than today. May stay at home, but it doesn't look as if we'll need to water the garden!