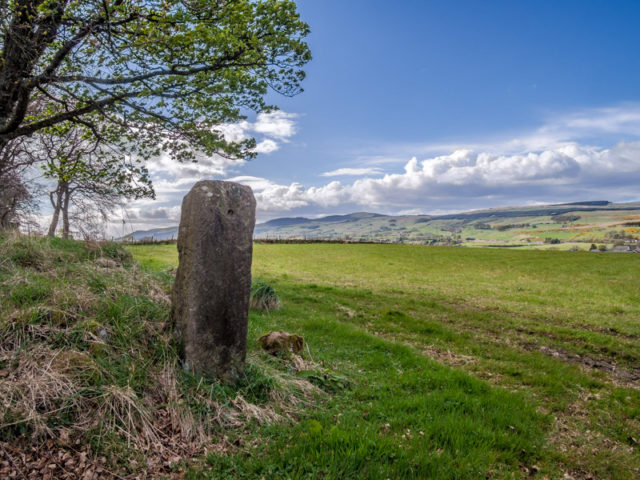 Took the bus into Glasgow today, to meet Herr Kutz.  It's been a long time since we met.  Too long, and so was the hair!
I risked using up the remainder of my data allowance and my battery life by listening to The Week's Favourites on Spotify on the bus on the way in to Glasgow.  About the third of fourth track was a beautiful piece of piano playing and I thought I'd earmark it for Scamp.  Then the track changed to another piece by a different artist, but nowhere near as interesting.  I went back and searched for the piano music and found it was Piano Portraits by Rick Wakeman.  I listened to the rest of the album all the way in.
Still with Bluetooth earphones firmly plugged in I wandered round the *Toyshop* of John Lewis.  Not Lego and dollies but Panasonic and Lenovo.  Big Boys Toys.  Liked the look of a Panasonic TZ 60.  To give some perspective on that particular camera, I have an earlier model, a TZ 3.  I can hardly believe there has been 53 versions between the two!  An interesting camera the 60 because no only does it have an EVF 1, but it also produces RAW 2 files.  Interesting indeed.
The other toy was a neat little Lenovo 11" laptop which has a full size keyboard. The only thing wrong with my Linx 10 mini laptop is the equally mini keyboard, but maybe the Bluetooth keyboard I'm experimenting with will remove that particular problem.
After the retail therapy of the window shopping, it was time to meet Herr Kutz for a number 4 all over with a square neck.
After my haircut I walked down West Nile Street to Laboritorio Espresso for a quick Java.  It was only after I'd ordered my coffee and was taking my jacket off that I noticed the bloke across the room leaning against the wall and smiling at me.  It was an old adversary from the High School.  Steve and I crossed swords on many occasions, but today we were very pleasant to each other and sat and spoke for about half an hour.  Possible we both breathed a sigh of relief as we shook hands and went our separate ways, but a stranger wouldn't have seen it.
I made one more window shopping stop and this one was unintended.  I stopped to look in the window of a computer repair shop in Bath Street and saw a MacBook Air in the window for about half the normal price.  I guessed it was a refurbished model, but went in to check.  It was indeed refurbished, but the spec was good even if it was a bit long in the tooth.  Now that's a idea I hadn't considered before.  Since my MBP which I'm writing this on is now over eight years old, I know the longevity of the Apple computers.  That said, I'm still wondering if I'm just buying someone else's problems.
Back home I downloaded the Rick Wakeman album from iTunes and Scamp was as delighted as me with it.
Later I went to get a PoD.  That's what you see above.  It's the view from the Antonine Wall, the Roman equivalent of Trump's wall.  It was built by  the Romans to keep the uncivilised heathens out.  I don't know who the uncivilised heathens are in america.
Tomorrow I've got coffee booked with Val and Fred.