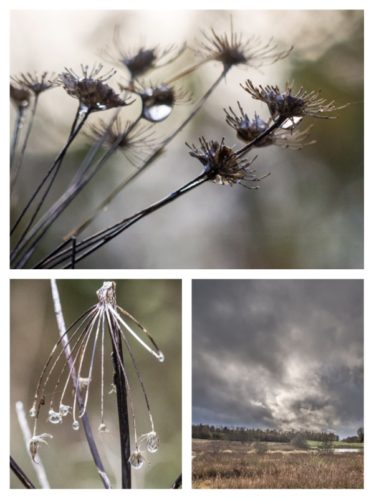 Yet another dull, dreich day.
I thought we should really go out somewhere today, even if it was just to get messages. That's what we did. We drove to Falkirk in the rain, essentially to get some beer. I did get some beer, it wasn't the beer I'd gone for, but at least we got out. We just drove home after that, again in the rain. It was that sort of day. A day when you felt you had to go out, but when you were out you didn't want to be there, if that makes sense. Maybe it's something that just happens to me!
The same thing happened later in the afternoon when I walked over to St Mo's to see if there were any photos wanting to be taken. Then the sun came out and I started to enjoy the experience. I also started to actively look for photos instead of just clicking the shutter. Making photos rather than just taking them.
Processed the photos when I got back and then it was time for dinner which was fish 'n' chips made tonight by Scamp.
Drove to salsa and am at present sitting out writing the blog because there are far too many men and most of the beginners are so thick they can't count. They also don't seem to know the difference between Forward and Back. I feel sorry for Jamie because he's trying his best to explain the moves, but some people don't seem to listen.
Tomorrow it looks like it will be dry, bright and cold. We may go out tomorrow if we can borrow a coat to wear!