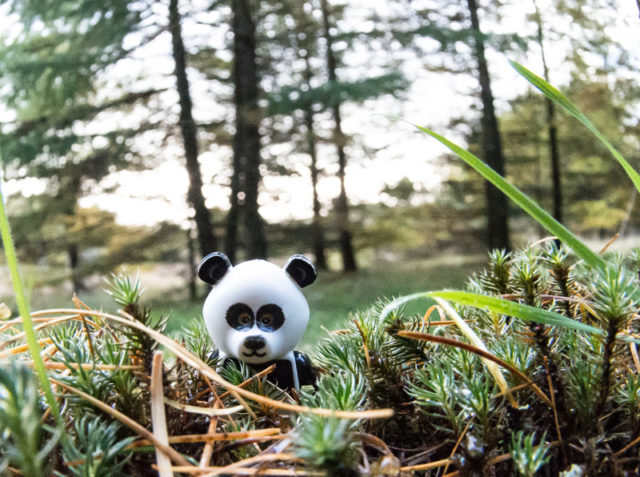 Just when I thought I was ahead of the game, the game overtook me!
I was just getting myself organised last night (This was written on Monday) and tried to send an email to my brother when the whole email system seemed to go belly up. I could receive on all my accounts, but could only send on blueyonder. Couldn't work it out. Then I went online and tried there. Everything was fine, so the problem was at the computer end. Still tried like a dug wi' a burst ba' to fix it, but eventually, well after 12 I gave up and went to bed. This morning after our flu jags I worked out a plan of attack that seems to have worked. I think something has gone wrong with the automatic email setup script, so I tried setting up manually and it worked. Now I need to be a bit more brutal and remove some of my unused or little used accounts as they only clutter up the place.
<Sunday>
What happened today?
Dull day that promised it would brighten up later. Later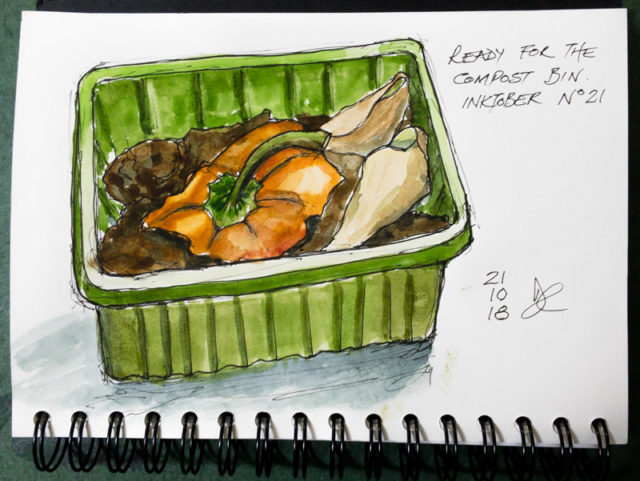 was much later, however in the morning I did today's sketch which is of the waste basket in the kitchen for all the veggie stuff that's going in the compost bin. Not the prettiest of subjects, but I liked the colour and shapes in there.
After that I wrote half of the email to my brother and saved the draft that would cause so much trouble, (or reveal so much trouble) later.
In the afternoon I went for a walk in St Mo's and took the wee panda minifig for a photoshoot in the wild. Quite liked the finished article.
Went dancing to Maracas. It was ok, but far too many bachata tracks and far too few salsa ones. Still, met folk there we hadn't seen for ages.
Came home and watched an interesting American GP. The pundits were wrong. Ferrari are not dead yet.
That's when the problems started, and you know the rest.
Tomorrow flu jags and then maybe the gym.