So, what of the day then?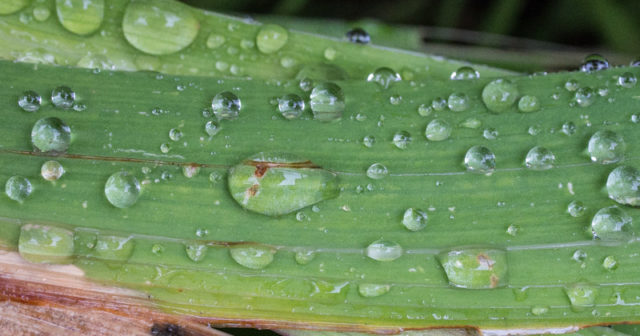 That's a morning question, especially an uninspiring morning question.
This morning we asked each other that question, but answer came there none for a while. It was a dull morning and we'd nothing much to do. Nothing that had to be done, nowhere we needed to go. Sometimes that's worse than having too much on your to-do list. Finally, Scamp suggested that we go to The Fort and have lunch in Wagamama. The Fort isn't my favourite place and as they are digging up our usual approach road to put in new water mains, that makes it even less desirable. However, it's a long while since we've been to Wagamama and The Fort has a book shop now … So, lunch was the answer to the question.
Drove there via the M80 and M8 to avoid the roadworks that have plagued and still plague the other much more direct route. Had lunch, Tantanmen Beef Brisket Ramen for me and Chicken Samla Curry for Scamp. Mine was superb, but Scamp said her's was a bit hot. Judging by the pile of rejected red chilli slices at the side of her plate, it was. After lunch Scamp went to investigate M&S and I browsed through Waterstones. Neither of us came out laden with stuff, but I saw a book that might be interesting once the price has gone down sufficiently. Something to replace the excellent House of Lies (Rebus 22) which I finished this morning.
Next, we made a half-hearted attempt to buy Morrisons, but we only made a small dent in their stock. A few bargains, breakfast muesli for me and a muffin each for coffee at home. It was raining when we came out, so we drove home.
Watched a two hour long extravaganza of pointless pre-race nonsense before the qualifying for the American F1 GP. How they managed to fill all that time I really don't know. Most of the time we watched it on a flickering fast-forward. So many meaningless statistics produced by so many puffed up pundits. Please, I just want to see the bright coloured motors going round and round the track!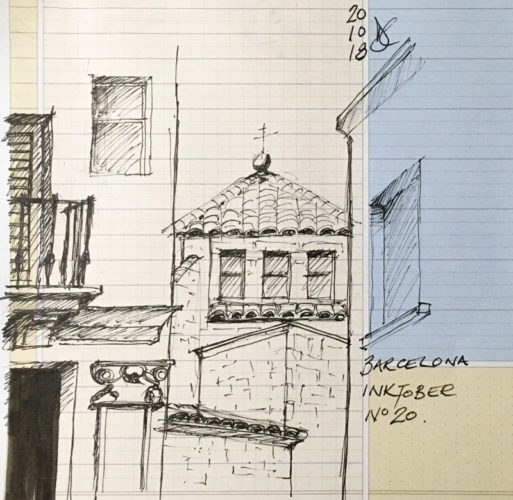 That was it for a dull day. PoD was what you see at the top. It's raindrops on gladioli leaves. Sketch for Inktober today was a doodle done on my paper mousemat of a photograph I took 'way back in June in sunny Barcelona. A place marker and that's all.
This was written, as you've probably guessed, on Sunday. I had hoped it would be a better day, but it's not turning out that way so far. Maybe later.