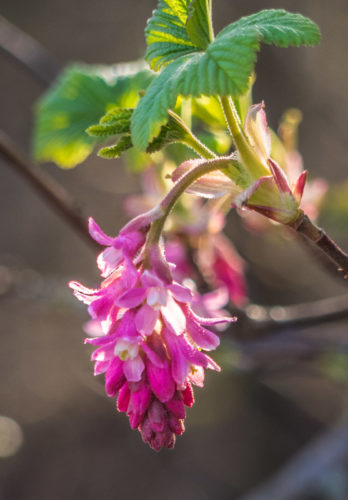 I made the breakfast. I even sliced up a banana for Scamp, with none for me. I did this only for Scamp on behalf of the weans … and because banana on my porridge would be a step too far.
Today was shearing day. The thatch that's been growing under my nose and around my mouth was getting far too lush. It had to go. So I took it upon myself to give it a quick Number Four. I possibly could have gone to a number three, but it was just 1.9ºc when I was making breakfast and, at my age I need a bit of insulation on the upper lip and the chin, so a number four it was.
After hacking away for a while and washing all the clippings away I felt ready to face the day. Scamp was already speaking to Hazy on the phone when I went downstairs. She didn't even notice my carefully sculpted facial hair. Neither did Hazy, but as this wasn't a video call or FaceTime, I'll forgive her. It was only hours later when I told her about my barbering skills she looked and said "Oh, yes". That's all you get for all the planning and careful cutting then. Hmph!
It being Mothers Day, Scamp had the choice of where to go for our daily walk. She chose St Mo's surprisingly. I thought she'd want to go to Broadwood, which I find boring, but she likes. No, she thought there would be fewer people at St Mo's after yesterday's crowds at Drumpellier. It was another beautiful day and there were a few folk, mainly mums and dads with a single wean. They weren't observing the proper social distancing rules, but I suppose they were all living under the same roof, so what's the point of maintaining the 2m exclusion zone when you're outside if you'll be sitting in the same room when you get home. I did get what turned out to be today's PoD on our walk, it was another of those flowering currants, but this time about half of the flowers had opened. I was hoping to get a chance to take some more later in the walk or even later in the day, but technology got in the way. After we'd done our circuit of St Mo's, Scamp suggested we walk down through Condorrat and over the 'Red Bridge'. That extended our walk a bit, even if it was beside a busy road, still quite busy even with so much isolation going on. The motorway however was almost deserted. I'm pretty sure we could count on the fingers of one hand, the number of cars and lorries that passed under our feet as we crossed the Red Bridge. The M80 was carrying its lightest traffic load for a long, long while.
After we got back, Scamp took the bull by the horns and instituted a video call to her sister in Skye. I was most impressed with the ease she did it with. A real tech genius Scamp is. I'll be going to her for help with all my problems now!
Later, I thought I'd go for a solo walk around St Mo's to see if Mr Grey had returned. He had, but he was away on the far side of the pond, well out of reach of the 200mm lens. I tried to get some macro shots of some nicely lit moss spores, but for some reason still to be explained, the shutter seemed to fire, but no photos were recorded. That's the reason we 'chimp' (check the image on the back screen of the camera) but I had confidence in the ability of the E-M1, misplaced confidence it seemed.
Dinner tonight was the second half of the Thai Chicken Stir-Fry for Scamp and the first half of a Beef Stir-Fry for me. Both with egg noodles instead of the usual rice for a change. Scamp's was fine, if a bit oily. Mine was so hot it would have set the oil on fire. The girl in the butchers said it had "a bit of a kick". I'd say! A kick like a mule. I'll treat it with caution when I get round to eating the other half. It's in the freezer at present, I hope it hasn't melted anything in there!
Spoke to JIC later and got his take on Covid 19. He's much more down to earth than the BBC. It's good to hear a more reasoned, grounded voice on the subject.
Tomorrow we may go for messages. Just ordinary messages and if we find toilet rolls, buy lots and lots of them!