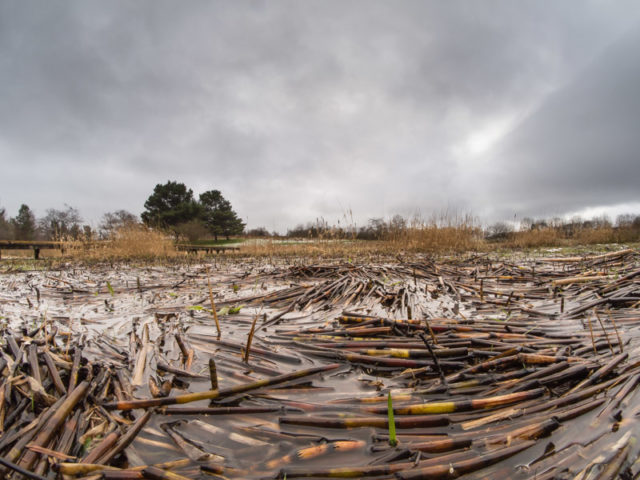 We were promised snow today, and we got it.
For about an hour it snowed this morning, then the snow turned to sleet, and later to rain. It didn't keep us in, we'd already agreed we weren't going out today, so the snow, sleet, rain didn't change things.
Like a dug wi' a burst ba' I continued on my project to get Linux on to the Linx. Eventually I had to agree with the experts who said it couldn't be done. It can't. The dug has finally buried the burst ba'. Well, maybe, but it knows where it buried it and it can dig it up again later for another go.
To take my mind off the ba', I restarted my apple a day project with a painting on expensive Waterford 140lb NOT watercolour paper (NOT stands for Not Hot Pressed, i.e. not perfectly smooth). It was good to paint on paper that doesn't soak up the paint right away and also doesn't rub through at the slightest pressure from the brush. I found the paper in a drawer in the painting room. It must be well over twenty years old!
I finally dragged myself out later in the afternoon to plod over to Condorrat because we'd run out of milk and bread. I returned with the aforementioned staples plus chocolate, fudge, a pineapple cake and a rhubarb pie. Equally essential staples! So far we've still got the chocolate, but the rest are gone, apart from the bread and milk of course, we're still working our way through them.
Today's PoD was taken in St Mo's, a short diversion from the road back from the shops. It looks like a log jam, but it's fallen horsetails, one of the oldest groups of grasses. The genus can be traced back 250 million years.
Tomorrow we're hoping to go to Salsa in Paisley. The last La Rambla salsa social because the restaurant is being taken over by the next door sushi restaurant and salsa isn't a very Japanese dance. I'll miss the food, but I won't miss the terrible service.