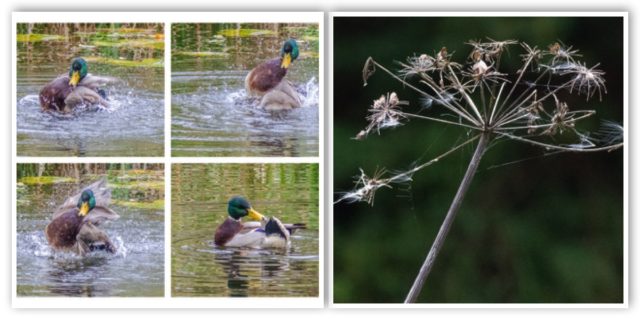 Today started with Scamp driving the Juke to Tesco with me in the co-pilot's seat. I searched all morning, but I couldn't find my Zaphod Beeblebrox glasses. You know, the ones that go completely dark when danger threatens! It wasn't as bad as I anticipated. Apart from the seat being too close to the steering wheel (wooden blocks for the pedals I think) and the mirrors being in the wrong place it went fine. No hissy fits from either of us, and we came home without any scratches (on us or the car).
After Scamp brought the car back home. I changed cars and drove her car down to the Village to get new tyres. Yes, they had tyres to fit it, but were too busy and would be for a while. Could I come back around 3pm. No problem, I could go back and then take the Juke to Stirling to sort out the lights problem, so drove home and picked up Scamp and drove the Juke to Stirling.
The salesman was a bit bemused and told me that Yes, I had been using the correct lights and Yes, the dipped headlight was working properly. He then took it into the garage so the 'Techies' could have a look at it. He came back and told us that everything was fine and the Techies couldn't find anything wrong. However, the lights looked brighter to us now. I thought I had a winner when I remembered the dash cam had been on all the time so I had a record of what had happened. Then when I checked, I couldn't see much of what had happened because by the time we got home, the camera had overwritten part of the recording, mainly because it had filled the 'Protected' folder of the camera with pointless videos, each one protected so it couldn't be overwritten. Also, I couldn't hear anything that was being said behind our backs because Christine and The Queens was playing at full blast. Ok, problem not explained, but probably solved. Drove home.
Dropped the Duke off and drove the Micra down to the tyre place. It was empty. Bloke asked me what I wanted done and when I told him two new front tyres, he said he only had one. Could I bring it back tomorrow. Oh well, what's one more day, one more journey.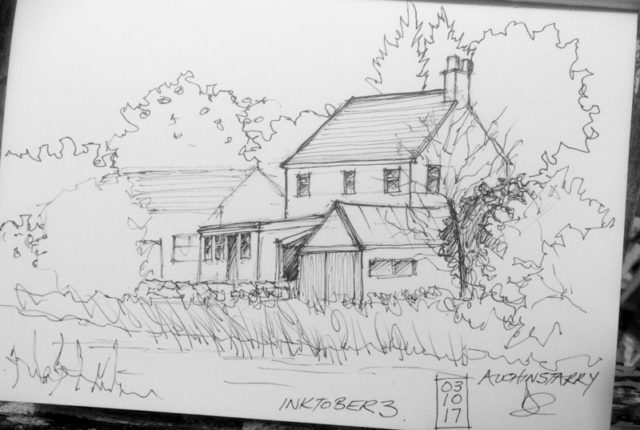 Drove home. You can guess the rest. Yes, dropped off the Micra and picked up my camera and took the Duke down to Auchinstarry which is where I got all of today's pics and a sketch as well.  Bathtime for the Ducks got PoD.
Tomorrow I'll take the Micra for new tyres. Hopefully they will have tyres and staff to fit them. Oh yes, tried the lights tonight and they are much brighter than yesterday. I still wonder what they did in the garage!