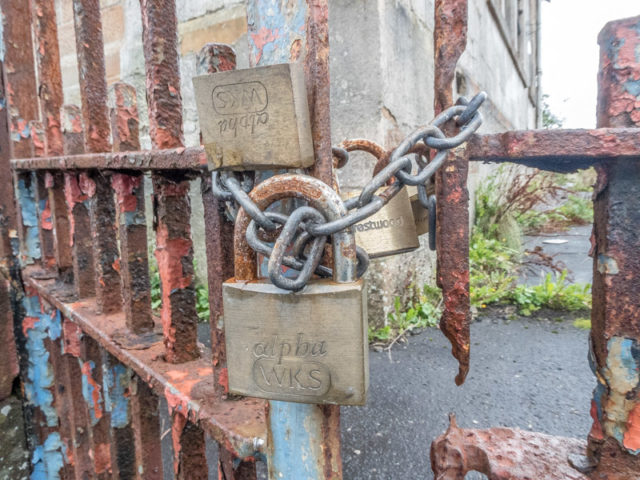 Thought I'd get up out early to Jim Dicksons, only to find that there were about ten people already waiting for their tyres. Booked in and went for a walk. Shouldn't be long the girl said. Walked down past the old school and got some photos there. Then went along to see if I see anything worth sketching, but nothing inspired me. Eventually turned back and waited in the garage, only to be told that the supplier had delivered the wrong tyres! Bloke apologised, well it wasn't his fault, and said they'd be in about 1pm. Came home in a strop. This is what I'd given up my nice warm bed for. Calmed down when I realised they were about the cheapest around and they HAD apologised.
Finished my book The Hidden Life of Trees by Peter Wohlleben this morning. It was translated from German, but unfortunately it was translated into american. Why can't they translate into English? It was a good book, verging on being a great book, but there was a lot of waffle in it and at first I thought it was going to be all 'tree hugging', but the science in it was interesting enough to keep me reading. Thought provoking is what I'd call it.
Finally got the tyres fixed about 3pm. The correct size tyres were there. There was someone to fit them. Job done!
Carrot and Chickpea Curry for dinner. Ages since I'd made this! It was good too.
Salsa in the evening and the lights worked in the Juke. Not as bright as the Megane, but at least they were there. The beginners class had reduced from around 50 eight weeks ago to about 10 tonight. Some folk just don't have the stamina for classes!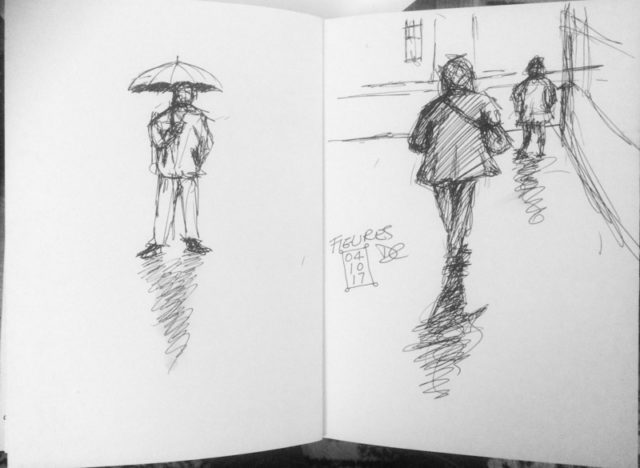 Today's sketch is just a place marker.  Need to be more organized.  Get Things Done as Bowie said.
Really wet coming home, but the weather system is supposed to pass overnight with the prospect of a good day tomorrow. If it is, we're off to DML.