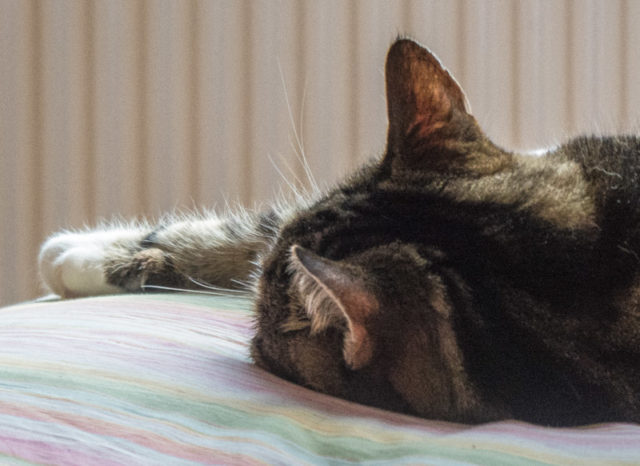 Another early rise!
Up at 6.15am after about 4.5 hours sleep. Taxi came at 7am and a driver from Pakistan took us to the airport an kept us entertained with stories of a gay breakup, the current weather in Pakistan and the expectations of a new era under a new political leader. Unfortunately the new era was in Pakistan, not Brexit shackled UK. His flow of consciousness ended with an exhortation to try an automatic drive car next time. "You'll never go back to manual", he said.
Had a coffee in Caledonian at the airport. Possibly the worst run restaurant in Glasgow, if not the world. Today we were served promptly, but others were complaining loudly and getting nowhere. When it came to paying, nobody wanted to take our money. There were some dazed looking servers going around doing anything but serve. Really, giving somebody a credit card machine isn't enough. You have to teach them how to use them and also how to respond to a customer trying to catch your eye. Eventually Scamp had to go to the bar and pay there. All this on a really quiet weekday. Heaven knows what it will be like at a busy weekend in the summer. Caledonian, there is a difference between laid back and totally unconscious.
Bumpy flight down to Londinium, but a nice gentle, controlled landing into rainy Gatwick. Sitting in the airport bus I saw the PoD. Wide angle shot of the plane from just under the port wingtip. Only had time for one grab shot. One in the bag.
Inside the terminal, we wandered around the car park until we eventually found directions to the Express Pick Up hidden round a corner behind the lifts. Just got there as Neil was drawing into a parking space. He drove us back to the house in their new (manual drive) car. Very comfortable and a nice array of 'tronics in it. Listened to an interesting Spotify playlist Pop goes Classical. It's now on my list too.
Lunch was pizza (for me, I forget what everyone else had) at a garden centre near the house. We'd been there before and that's how I knew to order pizza. Small, thin with good toppings. Lovely.
Came home and found that the photo I'd taken at the airport wasn't on the card! The bag was empty. Took some photos of the figs growing in the front garden, but the actual PoD was a shot of Mal sleeping on Hazy's bed.
The early rise was beginning to catch up with me. I went for a snooze before dinner and what was dinner? It was take away pizza. Not as good, in my opinion, as the one in the garden centre, but it was a Domino's and it had anchovies in it. Why don't we get them in Cumbersheugh? Maybe they don't travel well. We watched Moana, another Disney film. We are reverting to our childhood.
May go to Kingston tomorrow.