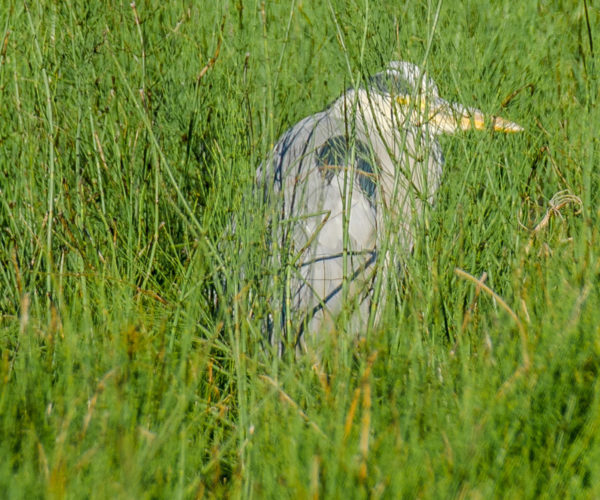 Woke up to rain, so had a lazy start to the day until the sun started to show around midday. Set off about 1 pm to go for a wee spin and to see if there was anywhere that would serve us lunch. There was.
We drove to the Oakwood garden centre near Killearn and had a decent sandwich lunch and a more than decent cafetiere of Colombian Rich coffee. I got the scenic seat looking out the picture window across the fields to the hills beyond. The view in this cafe has to be seen to be believed. After lunch we drove down through Balfron to Stirling and Waitrose where we picked up tomorrow's dinner. Sea Trout for Scamp and Pork Shoulder for me. Lovely drive through the Stirlingshire countryside. Loads of opportunities for photos, but never took them.
Came home and visited St Mo's which is where I saw today's PoD of a rather grumpy looking Mr Grey. St Mo's was full of weans, and I don't mean primary school weans, I mean S3/4 14 and 15 year olds easily twenty or thirty of them roaming around trying to find something to brag to their mates about on the last few days of their summer holidays. What one of the Principal Teachers described as a 'Tribe'. That is what they are like. Feral, that's the only word for them, almost domesticated animals. Barely house trained. I'm glad I can walk away from them now.
Hoping to catch a glimpse of some shooting stars tonight when we pass close to the Perseids. We've been on intersecting orbits since 36AD or before. The first documented encounter was around that time according to Wikipedia. (I can't be arsed with the current CE or BCE nonsense. If you feel insulted by that then tough, off you go and complain to someone who cares.)
Tomorrow the weather will be much the same as today and maybe even a little better.