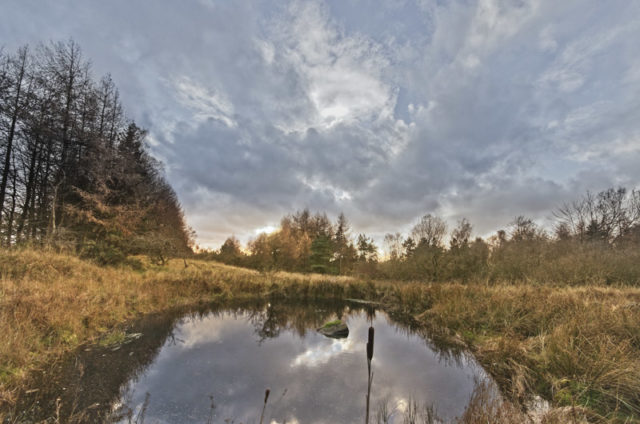 Another day of bright spells and then cloudy skies, but at least there were those bright spells!
Scamp suggested we go out for lunch to The Broadwood. A cheap and cheerful pub food place within easy walking distance. That's what we did. £20 for two fish 'n' chips and a glass of wine and a pint of Guinness isn't bad going these days. Neither of us had anything special to do today and it gave us somewhere to go that didn't involve driving and also meant nobody had to make dinner tonight. Two birds – One stone!
Came back home and completed today's Sudoku that had been laughing at my attempts at a solution earlier in the day. Ok, I had to have one hint, but just the one. Then the light was reasonable so I went for a walk in St Mo's and got today's PoD. It's been messed around a bit, but it still hangs together quite nicely. I did part of the processing in the new improved ON1 2019 which is a bit more stylish than Lightroom, but still isn't a patch on it for the basics of cataloguing and general housekeeping that Lightroom does so well. What it does do is produce slightly warm, slightly over-saturated photos that lots of people seem to want these days. This is the first version of the software that was not a 'beta', but it's still not the finished article. It feels like there are a lot of rough edges yet.
That was about it for the day. A walk and lunch then a photo taken. Can't argue with that.
Out early tomorrow for another patient transfer. June this time to Stobhill. Hopefully we'll have time for a dance later in the afternoon.