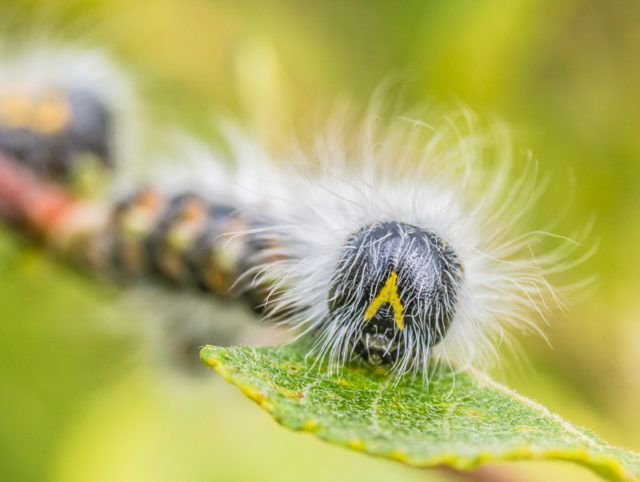 It was a lovely warm sunny morning, but rather than go out walking, for some cantankerous reason, I decided to stay in to sand and paint the upstairs window ledges.
I think it was because the sun was warm and that would help the varnish to dry quicker. I got all three rooms finished in about an hour or so. Looks so much better now. They will probably need another coat, but no great rush.
After lunch I went out for a walk along the canal and out to Dumbreck Marshes. Got some more shots of the caterpillars, as you can see. After some investigation tonight, I discovered they were Buff-tip moth caterpillars. The key was that inverted 'V' on the head. Glad that's sorted. There weren't so many of them today. Maybe the gusty winds have blown the rest away. Weather was fine going out, but torrential rain showers on the way back to the car.
I was on dinner duty today and the Curried Chicken and New Potato Traybake didn't exactly hit the spot. Chicken breast was too dry although the legs were fine. Potatoes took too long, so maybe parboil them next time. Other than that, it was fine and easy to make.
Heavy rain and high winds forecast for tomorrow. More painting maybe.