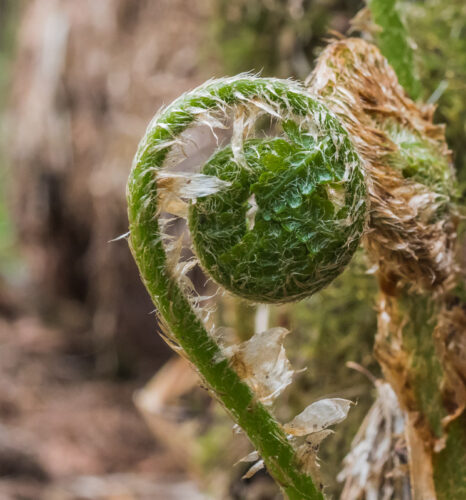 That could have been the callsign for the day. Rain … Dry … Repeat!
In the morning, Scamp braved the rain and wind to go to Condorrat to post a birthday card for Moira. I stayed in and painted the first of two paintings to get my EDiM back on track. I also performed some open heart surgery on the new Oly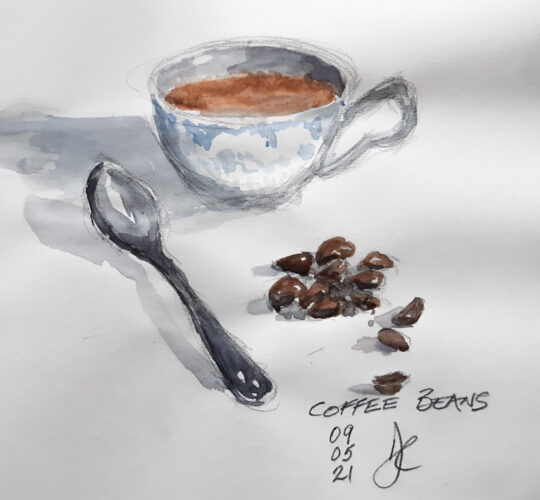 which not only had a hair on the sensor, but also a tiny wee speck of something sticky too. It might have been a bit of sap from the trees in St Mo's, or a bit of chewing gum (joke!). Whatever it was, it would need a wet clean to get rid of it. At the weekend I'd found an unopened pack containing three swabs and a tiny little bottle of expensive sensor cleaner. They were actually meant for an APS-C sensor, but I knew that the long edge of the MFT sensor is almost the same size as the short edge of an APS-C, so they would fit with a downward stroke on the Oly. I realise I should have put in a <Technospeak> warning before that explanation, but you're a big boy now and can take the occasional bit of Technospeak, JIC.
Two wipes with the swab and it was done and I now have a clean, unsticky sensor again.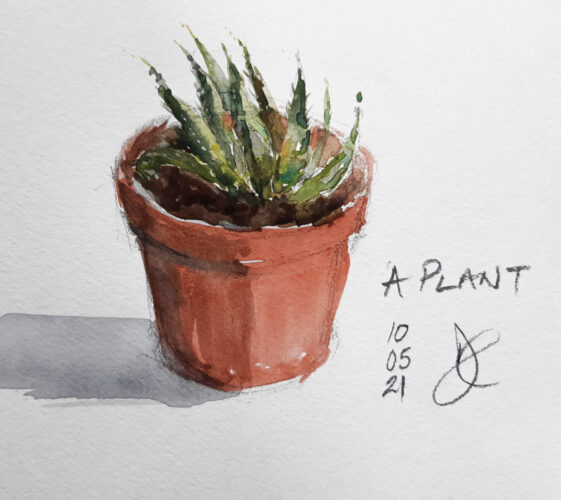 When Scamp returned, dry, from Condorrat we had lunch which was yesterday's Chicken and Black Beans, and watched the rain for a while before I started on the second painting. I was almost finished when there was a knock at the door. I'd completely forgotten we were getting a Tesco order today, and here was the poor bloke standing in the rain with the baskets. Quickly got the baskets emptied and returned then stored the groceries in the appropriate racks. After that I finished off the painting while Scamp read.
After checking the weather, we decided we'd manage a walk in St Mo's, maybe even a couple of circuits of the pond, and that's what we did. I got my PoD which is a fern 'crozier'. I also found a bramble bush with last year's leaves still attached in their autumn colours. Autumn leaves in May! These particular leaves have survived the winter snow and winds and are still hanging in there.
Dinner was a lighter than normal tomato pasta because we'd had a fairly substantial lunch. Later we had a couple of runs through the Bellissimo Cha-Cha we'd started yesterday, a couple successful turns of Catherine Waltz and finished up with a Tango.
That was about it for a warm but wet Monday with temperature reaching 15º. Out to lunch tomorrow, with the chance of some landscape photography if the weather is obliging.