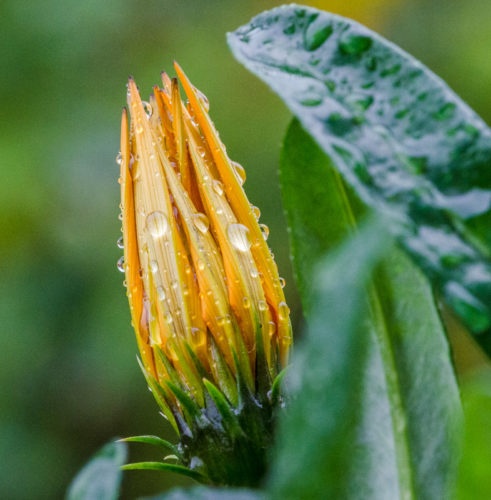 It rained today. After that it rained again. Later on it rained. There was no point in waiting for it to go off. It was on for the day.
What I did do was finish off the painting I was doing.  I'll try to remember to photograph it for tomorrows blog.  All I did today was add a couple of bits of dark shade to the farm buildings and then some darker areas to the windows.  The trick with painting is knowing when to stop.  I stopped early.  Next painting is going to be an acrylic of maybe oils.  It's too easy to get locked into adding too much detail in a watercolour.  This isn't colouring in, it's creating an impression of the scene.  I don't really like the ultra-realist styles.  I admire the skill in them, but I don't like the paintings as such.  Photographs can do the exact same thing with much less effort and of course much less skill.  Yes, acrylic or oils next, on a big canvas.
Maybe tomorrow will be a better day for weather, but I wouldn't bank on it. The poor gazania at the back door doesn't understand this Scottish weather. I'm not sure I do either.