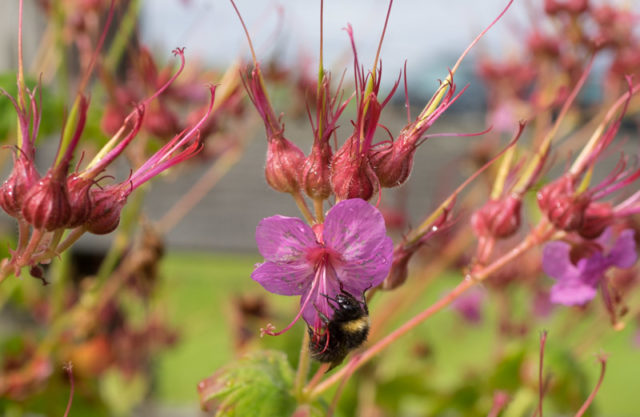 Seven became five, then five became two and a dog called Vixen.
We started out as seven, but then two dropped out and five soldiered on. After that the rain came on and showed no signs of going off, so another three walked back to the house while JIC and Sim tried to walk some of the energy out of Vixen.
We waited and waited and waited some more, but the rain didn't want to leave us alone. Finally it dried up and I went out for a walk to take some pictures. That's where today's PoD came from. JIC and Jaime went to light the BBQ. I pitched in and eventually we got it going. Three grown men staring at a fire and occasionally throwing some more combustable material in and watching it burn. What's not to like? Then the rain came back. It didn't last long but kept going and coming until JIC decided he'd had enough and suggested that we finish off the cooking of the meat in the oven. Everyone agreed agreed.
Dinner was good. Lovely pork with spicy sausages. Scamp, of course, had salmon. Bottle of wine and more chat before we went to watch some crap TV.
I went out to try to get some star shots, and wished I'd brought the Nikon rather than the Olys. The Panasonic lenses don't have manual focusing rings and that makes life difficult at 11pm, outside with midges and also, I think, bats flying around. Got some shots, but nothing spectacular.
Tomorrow, no real plans. Looks dry in the morning and wet after that.