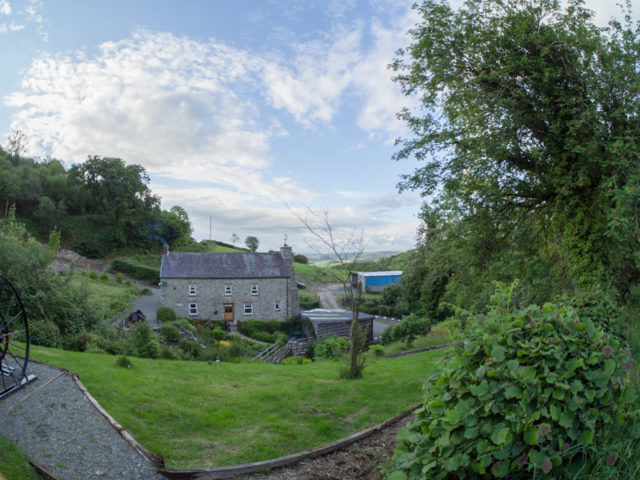 Left the house just after 10.30am. Arrived in Wales at about 6.30pm
Actually left the house at 10.15. Couldn't remember if I'd lifted the MBP power supply. Decided to check. Thankful that I did, because it was still plugged in to the multi point socket in the livingroom. Finally on the road at 10.30, but without the Aeropress or the breakfast cereals or the beer, but we didn't know that until around 6pm when we were 300 miles down the road.
Fairly easy run down until we reached junction 26 of the M6. Warning signs for the last 30 miles telling us about a 90min delay after junction 26. Decided to take a diversion through Liverpool. Lost our way despite using two phone sat navs and the in-car one. Finally drove along narrow lanes with 2metre high hedges on the outskirts of Aberystwyth and actually found the house with little problem after that. It was signposted just as the letter had said.
Dinner and chat for a few hours, plus a few drinks and bed.
Weather driving down was terrible for the most part with torrential rain, but for once, there were almost no roadworks.
We're walking, not driving tomorrow.